Full Time
Applications have closed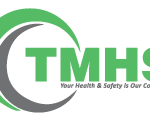 Website Tindwa Medical and Health Service
Your Health & Safety is Our Concern
Contract Manager  Job Vacancy at Tindwa Medical and Health Service
Tindwa medical and health service is local registered company dealing with providing  Emergency Medical Services, Waste and environmental management, Occupation Health and  safety both local and international and Medical Supplies Services. Currently, it is looking for  Contract Manager who is self-motivated, committed, result driven and self-motivated to work  with the company.
Required Qualifications 
➢ Degree in Business Administration, Public Relations, Environmental Management,  Marketing or any related field
➢ 5 years proven experience in contract management, experience working in waste  facility will be added advantage
➢ Must be fluent in writing and speaking English language
➢ Must have computer skills
➢ Applicants should have a high level of discipline, communicative and interpersonal  skills, analytical, innovative problem-solving skills and time-managing skills.
Key Responsibilities 
Coordinating internal resources and vendors for the flawless execution of projects • Ensuring that all projects are delivered on-time, within scope and within budget • Developing project scopes and objectives, involving all relevant stakeholders and ensuring  technical feasibility
Performs business organization and improvement by undertaking necessary studies  pertaining to new areas and scopes.
Monitors and audits the Operations Sections to insure the implementation of policies and  procedures, safety and hygiene measures, through conducting field inspections and analyzing  summery reports
 Maintains good work relationships with municipalities in order to obtain necessary  information & official documents, and secure approvals
Defines, analyses and solve technical, administrative or operational problems, for current  projects, and plans preventive measures for future ones.
ensure compliance with current legislation in the transportation, handling and disposal of  waste
monitor the quality and performance of waste services, including contract management of all  existing and future projects
Any other assigned task
Contract Manager Job Vacancy at Tindwa Medical and Health Service
Send your CV and copy of certificates via: recruitment@tmhstz.com Deadline for application is  26th August 2023, 2023. Women are highly encouraged to apply.