Full Time
Applications have closed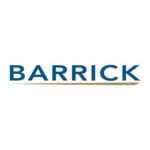 Website Barrick – Bulyanhulu Gold Mine LTD
Bulyanhulu is a narrow-vein gold mine containing gold, silver and copper mineralisation in sulphides.
HME Superintendent Job Vacancy at Barrick – Bulyanhulu Gold Mine LTD
Job Title: HME Superintendent
Reports To: Engineering Manager
Department/Section:HME
Employment Status:Permanent/Fixed
Job Overview/Summary
To effectively responsible for the overall strategy, planning, execution and compliance of all maintenance activities within the guidelines of Company Standard Operating Procedures and Best Practice as well as other assigned tasks within the range of competencies. The position will report to the Engineering Manager
Key Duties and Responsibilities
Ensure a healthy and safe working environment for all employees.
Ensure all Barrick safe work practices are observed and implemented in the department of responsibility.
Ensure that equipment is maintained in a safe and cost-effective manner.
Developing and managing maintenance strategy in order to achieve operational objectives, particularly, maintaining high equipment availability and reliability.
Determining the preventative maintenance and repair requirements of the mobile equipment fleet.
Identifying, implementing and reviewing equipment strategies, including quality control procedures to ensure accuracy of all results.
Preparing the longer-term training program to keep all maintenance personnel up-to date in technical upgrades and improvements to maintenance techniques.
Ensuring continuous improvement using condition monitoring techniques and defect elimination.
Ensuring that required workshop tools, work procedures and inventory spare parts are managed.
Budget preparation and control during the execution of repair and maintenance activities.
Supervising, training, developing and nationalization of the maintenance team.
Maintenance, diagnostics / Fault Finding and Routine inspection on a variety of machines.
End of month reporting of maintenance performance against plan.
Contribute to the operations by ensuring that all maintenance activities are planned and completed in a cost effective manner with minimal disruption to ore processing and mining activities.
Demonstrate commitment to safe work practices by example and act immediately on any unsafe act or situation observed and monitor standards.
Actively promote and foster the development of a pro-active site safety behaviors that makes safety an integral part of all work activities.
Lead accident/incident investigations.
Roles and Responsibilities on EMS
Taking accountability for the effectiveness of the environmental management system
Ensuring that the environmental policy and environmental objectives are established and are compatible with the strategic direction and the context of the organization.
Ensuring that the resources needed for the environmental management system are available
Communicating the importance of effective environmental management and of conforming to the environmental management system requirements.
Ensuring that the environmental management system achieves its intended outcomes
Directing and supporting persons to contribute to the effectiveness of the environmental management system
Promoting continual improvements
Supporting other relevant management roles to demonstrate their leadership as it applies to their area of responsibility
Qualifications, Skills & Experience Requirements (work experience, qualifications, specialist training, key skills, disposition)
Qualification/ Education
Degree/Diploma in Mechanical Engineering or equivalent
A Mechanical Trade Certification is highly desired
Computer literacy is essential- Excel, Word, Power Point, Outlook, ERP and MRPII packages (SAP, Ellipse, Pronto, Oracle etc)
Knowledge & Skills
Strong Safety Background and ability to drive a Safe working environment and practices.
Excellent communication skills in English, both written and verbal.
Hazard Identification & Risk Assessment
Verifiable track record gained in similar diversified high level portfolio
Ability to consistently manage such a diversified portfolio in a high pressure environment
Highly professional conduct at all times and the ability to deal with a diverse client base.
Significant base knowledge of all the areas depicted in the profile
Must be motivated individual with ability to operate with minimum supervision.
Excellent communication skills.
Strong maintenance, project management and systems improvement related experience and background
Strong technical and strategic planning related experience and background.
Strong values in safety commitment, policy and enforcement related experience and background.
HME Superintendent Job Vacancy at Barrick – Bulyanhulu Gold Mine LTD
Experience
Not less than 10 years' experience in heavy mobile equipment maintenance, or equivalent experiences, of which 5 years must be at Supervisory level.
Proven experience managing a large fleet with two workshops
Proven mechanical experience on challenging and remote sites
Experience with CMMS and planning functions
Strong communication and English speaking and writing.
Maintain a safe working practice and environment.
Ability to work effectively in a team environment.
Punctuality.
Ability to train less experienced members of the staff.
Must have computer skills in maintenance planning and scheduling, software, power point, M/S word and MS excel.
SAP skills to be able to follow up and ordering parts required and approvals.
Work Ethics/ Disposition
Performing tasks under minimal supervision and monitoring
Establish and maintain effective working relationships with those contacted in the course of work.
Demonstrate high working ethics and conduct at all time.
Committed and engaged employees who are enthusiastic and passionate about Barrick and carry the company DNA.