Full Time
Applications have closed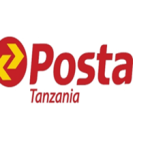 Website Tanzania Posts Corporation ( TPC )
Tanzania Posts Corporation is the company responsible for postal service in Tanzania and was established in 1994
4 New Job Vacancies at Tanzania Posts Corporation ( TPC )
On behalf of the Tanzania Posts Corporation (TPC), Public Service Recruitment Secretariat invites dynamics and suitable qualified Tanzanians to fill Four (4) vacant posts mentioned below.
1.0 TANZANIA POSTS CORPORATION (TPC)
Tanzania Posts Corporation (TPC) was established by the Act of Parliament No.19 of 1993 and became operational on 1st January 1994 after the dissolution of the Tanzania Posts and Telecommunications Corporation by the end of December 1993. TPC, the country's only Public Postal Operator, is in the business of providing affordable, efficient and effective Universal Postal Services to all locations and people throughout the country.
The Corporation conducts its business within the framework of the National Postal Policy, Legislation governing Parastatals, Organizations, nationality and provisions set out in the license issued by the Tanzania Communications Regulatory Authority (TCRA) and the Universal Postal Union (UPU) conventions as ratified by the Government of the United Republic
of Tanzania.
See also: 20 Job Vacancies at Tanzania Posts Corporation ( TPC )
4 New Job Vacancies at Tanzania Posts Corporation ( TPC ) – February 2023 , Please read the details of the Jobs as per Specific Job Title on the Links provide , here under : –
GENERAL CONDITIONS
Check out : Some Common Interview Questions and their Suggested Answers
i. All applicants must be Citizens of Tanzania generally with an age not above 45 years of age except for those who are in Public Service;
ii. People with disabilities are highly encouraged to apply and should indicate clearly in the portal for Public Service Recruitment Secretariat attention;
ii. Applicants must attach an up-to-date Curriculum Vitae (CV) having reliable contacts; Postal address/post code, e-mail and telephone numbers;
iii. Applicants should apply on the strength of the information given in this advertisement;
iv. Applicants must attach their certified copies of the following certificates:- Postgraduate/Degree/Advanced Diploma/Diploma/Certificates; Postgraduate/Degree/Advanced Diploma/Diploma transcripts;
Form IV and Form VI National Examination Certificates;
Professional Registration and Training Certificates from respective
Registration or Regulatory Bodies, (where applicable);
Birth certificate;
v. Attaching copies of the following certificates is strictly not accepted:- Form IV and form VI results slips;
Testimonials and all Partial transcripts;
vi. An applicant must upload recent Passport Size Photo in the Recruitment Portal;
vii. An applicant employed in the Public Service should route his application letter through his respective employer;
viii. An applicant who is retired from the Public Service for whatever reason should not apply;
ix. An applicant should indicate three reputable referees with their reliable contacts;
x. Certificates from foreign examination bodies for Ordinary or Advanced level education should be verified by The National Examination Council of Tanzania (NECTA).
xi. Professional certificates from foreign Universities and other training institutions should be verified by The Tanzania Commission for Universities (TCU) and National Council for Technical Education (NACTE);
xiii. A signed application letter should be written either in Swahili or English and Addressed to Secretary, Presidents Office, Public Service Recruitment Secretariat, P.O. Box 2320, University of Dodoma, Utumishi Building /Asha Rose Migiro Buildings -Dodoma.
Recommended Read: Avoid having this 'red flag' on your CV
xiv. Deadline for application is 3rd March, 2023;
xv. Only short listed candidates will be informed on a date for interview and;
xvi. Presentation of forged certificates and other information will necessitate to legal action;
NOTE: All applications must be sent through Recruitment Portal by using the following address; http://portal.ajira.go.tz/ and not otherwise (This address also can be found at PSRS Website, Click 'Recruitment Portal')
Important Read: How to Use the Government's Official Ajira Portal
Released by:
SECRETARY
PUBLIC SERVICE RECRUITMENT SECRETARIAT