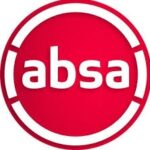 Website ABSA South Africa
Absa Group Limited, and originally Amalgamated Banks of South Africa, is a South African-based financial services group.
ABSA South Africa – 8 Graduate Trainee Opportunities: GenA Junior Risk Analyst 2023
About GenA Junior Risk Analyst 2023
Risk professionals evaluate, monitor and track the risks we face as an organisation. As our business and the world evolve and develop so do these risks. As a bank it is imperative to respond to these risks in order to support and protect our business, customers and clients.
Graduates will be part of an 18 month progamme entering into a risk function. Graduates will have a chance to work across various teams, not fulfilling a specific role within the risk function, being part of a separate unit known as the Risk Rotation Lab. The overall objective of the role is to provide graduates with a broader understanding of a risk appetite; develop technical job related skills across principal and key risks; get to know different team members and place graduates in the team best suited for their skill set.
ABSA South Africa Graduate Trainee Opportunity: GenA Junior Risk Analyst 2023
Who we look for:
You are wanting to work in a dynamic environment that will give you exposure to a network of professionals who will help guide and enable your career progression. You want to be part of a structured development programme that will connect you to graduates from across the continent giving you the skills to be self-empowered and cross-culturally competent. You will master the art of a design mindset whilst applying novel and adaptive thinking that will prepare you for the future world of work.
To apply for this job please visit leap.ly.