Full Time
Applications have closed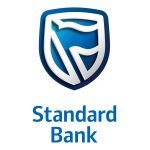 Website Standard Bank
Standard Bank Group Limited is a major South African bank and financial services group.
Account Analyst (Business) Job Vacancy at Standard Bank
Business Segment: Business & Commercial Clients
Location: ZA, GP, Sandton, Fourways Boulevard
Job Description
To support the Relationship Manager with the day-to-day administrative (portfolio management), sales, operational and credit management functions for an allocated Entrepreneur portfolio. To ensure that all compliance requirements within the portfolio are met and act as a central office-bound contact point for the client, providing sales and service fulfilment aligned to segment targets.
Qualifications
Qualifications
Relevant NQF6 qualification
Relevant FAIS qualification
Minimum Experience
3-4 years
Experience as an Account Analyst with exposure to lending principles, sales and client servicing.
Experience in a back-office Account Support or Customer Service Support role to understand how to interact with the client as well as to process client queries and requests.
Experience in Credit or Retail Credit Collections responsible to complete credit applications. Must have relevant intermediary experience in respect of FAIS
Additional Information
Behavioural Competencies
Developing Expertise
Team Working
Articulating Information
Checking Details
Embracing Change
Account Analyst (Business) Job Vacancy at Standard Bank
Technical Competencies
Account Opening & Maintenance
Product and Services Knowledge
Product Related Systems
Risk Awareness
Risk Management
Please note: All our recruitment processes comply with the applicable local laws and regulations.
We will never ask for money or any form of payment as part of our recruitment process. If you experience this, please contact our Fraud line on +27 800222050 or TransactionFraudOpsSA@standardbank.co.za