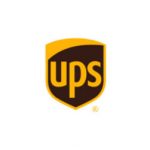 Website UPS
UPS® is one of the largest and most trusted Global shipping & logistics companies worldwide.
Account Executive – Freight Forwarding Job Vacancy at UPS
Job Description:
Job Summary
We are seeking a highly motivated and dynamic Global Freight Forwarding Sales Account Executive to join our winning team. If you're passionate about sales, an influential negotiator, results driven, with a proven track record, we want to hear from you!
This position strategically converts new business, penetrates territories, and fulfills quotas, with a primary objective to grow and retain profitable revenue. The incumbent analyzes sales reports, industry, and transportation trends to identify new customers, grow market share and achieve sales targets. This role tracks sales opportunities and develops a pipeline of potential customers through strategic relationships. This position promotes cross-functional sales by sharing leads, informing peers on freight services, and bundling opportunities, and collaborating on sales proposals.
Responsibilities:
Responsible to achieve sales target and increase market share within assigned territory
Actively prospect sales leads and secure potential new clients
Develop and nurture strong client contacts/pipeline and positive relationships with key accounts
Ensure successful sales retention by proactively forging strong relationships with clients
Manage new accounts to achieve success and retain existing customers
Develop a strategic approach to provide solutions to customers
Searches and develops potential clients to meet monthly sales targets
Conduct virtual or face to face meetings with prospective clients and existing clients
Analyzes customer needs, prepares bids, and present UPS services and solutions
Focus on retaining and penetrating active clients in portfolio
Completes maintenance, problem resolution, and sales management of new and existing client portfolio
Monitors sales through the drafting and updating of reports and internal systems
Supports the maintenance and growth of UPS supply chain solutions
Introduces new products and services and expands business opportunities within customer accounts
Tracks sales performance to objectives and adhere to KPI's
Research and monitors account history and account statistics to respond to internal sales leads to identify opportunities to grow the business
Submits pricing requests and analyzes price quotes
Generates standard and customized reports and queries, accesses appropriate databases, and interprets and analyzes data
Ensure smooth implementation and account set-up
Train customers on UPS technology solutions and billing analysis tools
Account Executive – Freight Forwarding Job Vacancy at UPS
Education and Work Experience:
South African residency is a must
Minimum – Bachelor's Degree, master's in business management/additional diploma in Sales and Marketing preferable.
Freight Forwarding sales experience is a must
Minimum 2-3 years of relevant international corporate sales experience in a similar industry.
Professional selling skills, consultative selling techniques expert.
New business hunter who possesses good communication skills with the ability to interact effectively within and outside the organization
Employee Type:
View : The top 4 important Skills to include in your CV in 2022.
How to Apply :