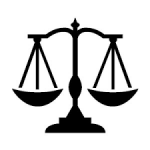 Website Theodore Attorneys
Theodore Attorneys Located in the commercial City of Dar es Salaam , Tanzania
Accountant / Office Administrator Job Vacancy at Theodore Attorneys
Theodore Attorneys is recruiting 1 Accountant / Office Administrator. The role is temporary (3-4 months).
Responsibilities
Make sure staff adhere to company policies, procedures and guidelines in carrying out their daily tasks
Ensure a safe working environment for staff and other stakeholders visiting the company premises
Taxes and Licenses Compliance: The holder of this role is expected to file for taxes, tax estimates, process payments of taxes and licenses
Payroll and Benefits Management: be on top of preparing payroll schedules, disbursement of salaries
Accounts Payable Management: Make sure received invoices are processed and paid within the agreed period
Accounts Receivable: Bill clients and follow up on settlement of the invoices and perform necessary transactions such as credit notes when necessary
Cash Flow Management: Ensure management of cash coming in and going out of the business in such that there are no operational hick-ups resulting from not forecasting cash flow
Reporting: The role requires Financial, Management, activity reporting as it will be communicated
Cash Management: Performance of bank reconciliation, managing petty cash and making sure expenses have been retired
Filing: Make sure transactions have sufficient supporting documents that can easily be accessed and tracked
Timely and accurate reporting of transactions.
Make sure the office runs smoothly by making sure all utilities are available.
View also: Accountant Job Vacancy at the Jane Goodall Institute
Accountant / Office Administrator Job Vacancy at Theodore Attorneys
Qualifications
At least 2 years experience in similar role
At least an advanced Diploma in accounting
Excel and Microsoft Word savvy
Good command of written and spoken English
How to Apply :
Read: Why it is Important to always Update your CV to Match the Job Description.
Deadline
All CV's should be sent via email to info@theodorelawtz.com not later than 3rd April, 2023 at 1700.