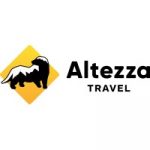 Website Altezza Travel
Altezza Travel is a local leader in exciting adventure trips.
Accountant Job Vacancy at Altezza Travel
Job Details
Responsibilities
Managing and updating Accounts Payables and Accounts Receivables
Preparation of Payroll and record entries into the accounting software.
Ensuring statutory payments e.g. PAYE, SDL, VAT is filed and paid on time
Maintaining petty cash and filing receipts, invoices, and bank slips Preparing financial reports.
Handling queries from External Auditors during annual audit sessions
Double-check the accuracy of information to discover weaknesses or missing data and strive for strict compliance and high-quality performance;
Recommend necessary ideas based on the review findings to improve the quality of reporting;
Accountant Job Vacancy at Altezza Travel
Qualifications
Bachelor's degree in Accounting or a related field
Ability to interpret and analyze financial statements and periodicals Fluency in Microsoft Office suite (Outlook, Excel, Word, PowerPoint, etc.
Check Out: Top Reasons for Not Getting Interview Calls
How to Apply
All interested applicants should submit a cover letter, CV, supporting documents, and phone number to HUMAN RESOURCES MANAGER, ALTEZZA TRAVELLING LIMITED (Nshara) P.O.Box 938 Moshi Kilimanjaro. or send through hr@altezza.travel Please make sure the subject of your email will be: Accountant – APPLICATION Deadline for the submission of applications is at 4 PM on 30/ January/2023 Only applications in English will be considered.
Please note that only short-listed candidates will be contacted.