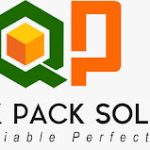 Website Quickpack Solutions Ltd
Manufacturer in Kiboriloni
Accountant Job Vacancy at Quickpack Solutions Ltd
JOB TITTLE: Accountant
REPORT TO: Managing Director
Key duties:
1.      Keep accounts receivable accounts payable and issue invoices up to date.
2.      Custodian of the petty cash
Perform reconciliation operations.
Manage accounting journals entries tracking all business transactions whenever needed.
Review and update financial data in databases keeping them accurate relevant and fully accessible by request.
Participate in reviewing necessary procedures including expenses and so on
Participate in organizing balance sheets income statements and other relevant financial documentation following company's guidelines.
Create and submit reports on your activities on weekly and monthly basis.
Preparation of cost and management accounting on monthly basis.
Participate in the preparation of monthly/yearly closings.
11.  Any other duties as maybe assigned by the Line Manager
See also: Finance Clerk Job Vacancy at Four Seasons Hotels and Resorts
Accountant Job Vacancy at Quickpack Solutions Ltd
Qualifications
1.      Bachelor's degree or Advance Diploma in Accounting, Finance, or related field
2.      2 -3 years' experience in a similar role
3.      Proficiency with Microsoft Office
4.      Knowledge of any accounting package
5.      Highest level of Integrity
6.      Exceptional organizational skills
How to Apply :
Read: Why it is Important to always Update your CV to Match the Job Description.
Please send your CV to hr@dgt.co.tz before 24 April 2023.  Only qualified candidates will be contacted.
To apply for this job please visit dgt.co.tz .