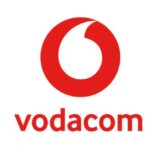 Website Vodacom Tanzania Plc
Vodacom Tanzania Limited is Tanzania's leading cellular network company.
Accountant -MPESA Job Vacancy at Vodacom Tanzania Plc
Job Description
What you'll do
Role purpose: 
•Proper and accurate reconciliation of M-PESA bank accounts and M-PESA system on daily basis.
•Float allocation to agents and process Business withdraws.
•The accountant will work under Finance Manager supervision and they will both ensure maker-checker role is adhered to all M-PESA transactions.
Key accountabilities: 
•    Processing of Float allocation and Business withdrawals.
•    Ensure cash in the bank is equal to e-money at all times.
•    Act as a key contact person with the banks (submission of documents to the bank).
•    Prefunding and reconciling all GSM disbursement wallets.
•    Confirmation of M-PESA balances to businesses as requested.
•    Prepare month-end journals for M-PESA TRUST.
•    Prepare Balance Sheet reconciliations on Assure Net and ensure they are completed within time with 100% accuracy.
Core competencies, knowledge, and experience 
•    Good communication and interpersonal skills with fluency in English and Kiswahili
•    Diligent and deadline-driven
•    Ability to work independently
•    Analytical skills are an added advantage
•    Computer literate with good Microsoft Excel skills
•    Very high attention to detail
•    Accuracy in working with large amounts of data
•    Integrity
•    Knowledge of accounting concepts, techniques, principles
•    Customer Obsession
•    Skills in analysing and interpreting financial data
•    Ready to work beyond normal work hours when need arises
Must have technical/professional qualifications: 
•    Working experience of at least 2 year with a reputable Company (s).
•    Bachelor Degree or an Advanced Diploma in Finance, Accounting or Business Administration from a recognised Institute.
•    Detailed working experience on Bank Reconciliations essential.
•    Cellular or telecom industry experience will be advantageous.
Knowledge of Mobile money and SAP system.
Key performance indicators:
•    Reconciliation of the M-Pesa system account to the M-Pesa Bank Account.
•    Ensure float allocation is done on time with accuracy.
•    Ensure adherence to financial policies and procedures and International Accounting Standards IFRS.
•    Responding and resolving all M-PESA queries relates to Finance.
•    Work with RA team on regular basis for improvement of M-PESA controls in M-PESA system.
Not a perfect fit?
Worried that you don't meet all the desired criteria exactly? At Vodafone we are passionate about Inclusion for All and creating a workplace where everyone can thrive, whatever their personal or professional background. If you're excited about this role but your experience doesn't align exactly with every part of the job description, we encourage you to apply as you may be the right candidate for this role or another role, and our recruitment team can help you see how your skills fit in.