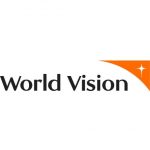 Website World Vision
World Vision International is an evangelical Christian humanitarian aid, development, and advocacy organization.
Accounts Manager Job Vacancy at World Vision
With over 70 years of experience, our focus is on helping the most vulnerable children overcome poverty and experience fullness of life. We help children of all backgrounds, even in the most dangerous places, inspired by our Christian faith.
Come join our 34,000+ staff working in nearly 100 countries and share the joy of transforming vulnerable children's life stories!
Key Responsibilities:
MAJOR RESPONSIBILITIES
Activity
1-Strengthen Internal Controls and enhance Compliance: 15%
Ensure compliance with statutory regulations and enhance timely submission of annual return, and estimates. This includes NSSF, PAYE, WVT among others
Review or approve financial transactions based on approved Levels of Authority.
Coordinate National office Finance audits; both external and internal.
Implement 100% audit recommendations related to finance
Update the NO finance Risk Register.
Enforce Compliance inline Enterprise Risk Management Framework
Promote and comply with zero tolerance to fraud framework
End Results
Controls are in place and adhered too to minimise risks for the office.
Activity
2-Manage Disbursements and Cashflow for WVT: 20%
Ensure timely payment to supplier, staff and partners as per established policy requirements.
Ensure completeness of supporting documents for all payments.
Submit timely monthly funding requisitions for the office for approval by Finance Director and Regional office.
Update the WV monthly cashflow forecast for approval by the Finance Director.
Ensure that monthly cash requests are aligned with the forecast and the GT hedged amount,
Ensure timely petty cash replenishment and reviews are conducted.
Ensure surprise petty cash counts are conducted and petty cash count certificates are  prepared, reviewed and approved by the responsible people.
Oversee cash/funds are receipted and timely banking and that Deposit Voucher are raised for approval and filling, and bank charges are booked accordingly
Ensure cash/bank payments to vendors and staff advances are within the internal control system and stablished benchmarks as per finance protocol.
Ensure that adequate cash is available to meet the NO target low benchmark.
End Results
Cash balance within Target Low and liquidity management benchmarks
All banking related matters are well managed,
Timely payment to our suppliers/vendors
Activity
3-Mobile Money Disbursement Management: 15%
Ensure completeness of supporting documents received from field to support all Mobile Money payments
Ensure that internally generated invoices are sent to Shared Services Centre before processing the payments
Ensure that payments have been approved by the relevant officers and are done within three days as per policy, including both integrations and allocation accordingly
Perform Monthly review of National office Mobile Money reconciliation account and ensure the float reflects the true picture of the balance available as at balance sheet date.
End Results
Timely payment to beneficiaries and reconciliation prepared for.
Activity
4-Overall Financial Reports timeliness and quality rating meet minimum partnership reporting standards:25%
Coordinate timely monthly financial reporting while working with the field finance staff
Ensure financial reporting follows IPSAS and GAAP
Ensure Field Financial Reports are printed, reviewed, approved and filled by the 15th of the following month
Review Bank reconciliations for all WVT bank accounts and ensure they are prepared timely on monthly basis with no long outstanding cheques or deposits in transit.
Perform Project Budget and Actual System reconciliation on a monthly basis for all funding streams.
Ensure timely monthly reconciliations of direct Funding from donors and support offices
Ensure that budget JVs are posted in a timely manner and all  additional revenue commitments are  timely updated in sun systems records.
Review Monthly General ledger funding reconciliation while working with Global Center and ensure that no long outstanding items over 60 days
Provide technical support to the finance team and ensure data security & integrity to WVT sunsystem database is upheld.
Provide access to R2R and P2P where it is required for finance staff.
Coordinate Creation of account codes and set combinations in collaboration with Financial Reporting Services Centre.
Provide oversight for account allocation for staff.
Ensure that benchmarks for provision metrics are met.
End Results
Accounts Manager Job Vacancy at World Vision
Timely & Accurately report is produced by national office.
Timely account validation and allocation performed.
Activity
5-Balance Sheet Management:15%
Ensure monthly reconciliations of balance sheet items and clean up.
Perform vendor account reconciliations and follow up on reconciling items timely
Oversee monthly timely Accounts Allocation for all balance sheet accounts
Share aging analysis for balance sheet items with relevant staff for action.
End Results
The balance sheet account is current and gives true picture of financial position for the office.
Activity
6-Provide Leadership of Accounts staff and support capacity building: 10%
Prepare Capacity building plan for finance staff in consultation with the Finance Director
Support the Finance Director in building Capacity of Non-finance staff in understanding and interpretation of financial statements, partnership policies and procedures
Support the Finance Director in the roll out of global and local initiatives related to finance.
Manage performance of staff under his or her supervision.
Establish performance standards for accounts Staff and conduct semi-annual and annual performance appraisals for staff under his or her supervision.
Prepare succession plan for the department for approval by Finance Director
Manage leave for staff under his or her supervision.
Attend daily devotions and support spiritual development
Maintain good relationship with Support Offices, donors and other key stakeholders.
Perform other duties as assigned or delegated by the Finance Director.
End Results
Staff capacity built and succession plan in place.
100% implementation of finance-related initiatives.
KNOWLEDGE/QUALIFICATIONS FOR THE ROLE
Required Professional Experience
MUST: Bachelor's Degree of Accounts/finance, CPA(T),
Master's degree in Finance or related is added advantage
5 years' experience in NGOs and in a managerial position
Experience on Financial reports preparation,
Working close with audit, ability to address and solve issues.
Required Education, training, license, registration, and certification
MUST: Bachelor's Degree of Accounts/finance, CPA(T), or Master's degree in finance or related will be an added advantage.
Preferred Knowledge and Qualifications
SunSystems, Microsoft excel, word, power point presentation,
Ability to adopt the changes and support the implementation
Travel and/or Work Environment Requirement
Limited travels in the field. Mainly NO-based position
Physical Requirements
Physically fit as the job requires a lot of flexibility
Language Requirements
English and Kiswahili
KEY WORKING RELATIONSHIPS
Contact (within WV or outside WV)
Banking
Reason for contact
Follow up with Bank on different matters, eg Open the accounts, closing, pending payments, delay e.tc
Follow up on interest offered etc.
Frequency of contact
Monthly
Contact (within WV or outside WV)
Government offices/TRA
Reason for contact
Statutory related matters
Frequency of contact
Monthly
Contact (within WV or outside WV)
Staff
Reason for contact
Staff issues related to innovation and simplification
Frequency of contact
Monthly
Contact (within WV or outside WV)
Support offices.
Reason for contact
SA & PA issues, GL related matters, funding reconciliations, monthly income follow up.
Frequency of contact
Monthly
Contact (within WV or outside WV)
Shared services center & FRSC
Reason for contact
Day to day issues may arise/reporting matters on monthly basis etc.
Frequency of contact
Monthly
Contact (within WV or outside WV)
EARO
Reason for contact
Monthly funding request, any issue arose as part of the resolution.
Frequency of contact
Monthly
DECISION MAKING
Number of issues related to finance, which is within Accounts Manager's mandates, other issues may also be escalated to FSSD for more engagements and guidance.
CORE COMPETENCIES.
☐ Be Safe and Resilient
☒ Deliver Results
☒ Build Relationships
☒ Be Accountable
☐ Learn and Develop
☐ Improve and Innovate
☐ Partner and Collaborate
☐ Embrace Change
Applicant Types Accepted:
Local Applicants Only