Full Time
Applications have closed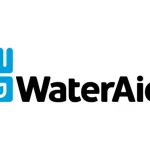 Website WaterAid
WaterAid has been working to transform the lives of women and girls for more than 40 years through the power of clean water.
Administration Assistant Job Vacancy at WaterAid
WaterAid's vision is a world where everyone, everywhere has clean water, decent toilets and good hygiene. These things should be a normal part of life for every person. WaterAid is a place for inspiring, stimulating work and we need passionate, creative and hardworking people who want to use their skills to help make a positive difference in the world. At WaterAid, you'll be encouraged and empowered to be yourself at your very best.
We are looking for people who share a commitment to our vision. We are looking for people with an appreciation and respect for different people and ideas, and the energy and expertise to help tackle the most important challenges. In return, you can expect to get inspiration from the change you help make happen, a sense of belonging, and the feeling of being part of a global community. WaterAid Tanzania seeks to recruit dynamic people to fill the following vacancies to play a vital role in our mission to make clean water, decent toilets and good hygiene normal for everyone, everywhere by 2030.
ADMINISTRATION ASSISTANT- FRONT OFFICE
Location: Dar Es Salaam
Application deadline: 3rd November, 2023
The administration assistant will mainly ensure effective and efficient planning and management of administrative support functions including responsibility for front office and visitor management, logistics, records and information management, documentation, travel, accommodation facilitation and upkeep and management of WAT's property in Dar as Salaam.
Administration Assistant Job Vacancy at WaterAid
How to Apply:
If you are interested in these positions and have the right skills and attributes, download the job description and application form. Send your job application form to  wateraidtz@wateraid.org   stating the title of the applied post in the subject line by the 3rd of November 2023. Only candidates shortlisted for interviewing will be contacted within one week of the closing date for applications