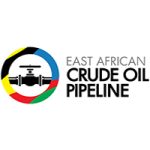 Website EACOP EITS Contractor
Electrical Instrumentation Control Telecom Security(EITS)
Administrative Assistant Vacancy at EACOP EITS Contractor
ADVERTISEMENT for Administrative Assistant – EACOP EITS Contractor
REFERENCE: 1028-ADVT-GAC EI-TZ-GEN-Administrative Assistant
Key Responsibilities:
Manage agenda, communication and administrative processes including appointments and travel arrangements. Handle Visitors and Guests Gather, compile, verify, and analyse information for use in documents such as memos, letters, reports, speeches, presentations, and news releases, facilitate smooth communications internally within the organization and with external parties such as media, customers, and the public.
Answer or redirect routine enquiries from internal or external sources.
Handle confidential information and maintain the security of records and files.
Maintain accounting records; monitor, review, and approve standard expenditures to ensure that the activities of the office are conducted within established budgets.
Perform other administrative tasks using independent judgement and discretion. Plan, organise, and schedule own workload so that these activities are completed accurately and on time.
Support Mobilisation Needs of Project Team Members
Minimum Requirements:
We are looking for experienced staff who have the following:
Bachelor's Degree in Human Resource Management, Communication, Business Administration, International Relations or any related field from a Recognized and Duly Accredited University
Post Graduate Diplomas and/or Certifications Excellent communication and leadership skills
At least 5-10 years' Work Experience in a Similar Role in a Recognized and Reputable Company
Experience in Management of Large Volumes of Data including record keeping, analysis, reports development, presentation and reporting
Ability to plan, multi-task and manage time effectively
Strong writing and record keeping ability for reports and training manuals
Good computer and database skills
Fluent in English & Kiswahili
Valid Driving License
Self-Driven with a high level of professional and personal integrity
Experience in Oil & Gas Sector or Engineering Fields is an added advantage
Administrative Assistant Vacancy at EACOP EITS Contractor
How to Apply:
Interested candidates that meet the minimum requirements and have the capability should send their CVs in English by email to eacop.eits@se.com; with the reference 1028-ADVT-GAC EI-TZ-GEN-Administrative Assistant as the subject by latest 01.12. 2023, 5:00 pm. East African Time (EAT)
Only candidates that meet the minimum requirements and pass an entry test will have the opportunity to be included in future interview processes. Please note that, should you not be contacted more than two weeks after the deadline, consider your application unsuccessful. COMPANY reserves the right not to consider applicants who do not meet all the minimum requirements.