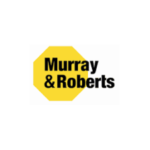 Website Murray & Roberts
Murray & Roberts Holdings Ltd. is a South African-based engineering and mining contractor.
Administrator Stores Jobs Vacancies at Murray & Roberts
Introduction
Murray & Roberts Cementation invites suitably qualified candidates to apply for the position of Administrator Stores to be placed in Musina, Limpopo. The successful candidate will report to the Warehouse Manager. The company will provide remuneration and benefits relevant and appropriate to the position. Preference will be given to Historically Disadvantaged South African (HDSA) candidates. Applications only open to South African Citizens / Permanent Residents.
Job description
The successful candidate will be responsible for, but not be limited to:
·       Provide effective administrative support
·       Receive and issue materials for export and various site
·       Compile track lists for all exports
·       Collate export documentation and packing instruction
·       Administer the JDE system
·       Daily processing of outbound sales transactions and releasing of backorders
·       Manage manual requisitions
·       Weekly Master data maintenance
·       Maintain inventory levels with regard to min. & max levels and replenishment of stock
·       Participate in monthly cycle counts and locations audits
·       Maintain safe housekeeping practices to ensure safety standards, including adhering to safety standards for the packaging of materials
·       Effective self-management in alignment with M&RCs values
Administrator Stores Jobs Vacancies at Murray & Roberts
Minimum requirements
Suitable candidates must possess the following minimum qualifications and skills:
Grade 12 or NQF 4 equivalent
Certificate in supply chain management or similar qualification from a recognised institution
MS Office proficient [Word, Excel, outlook and PowerPoint]
Excellent Administrative skills with attention to detail
Fully conversant in English (Written and verbal
Excellent leadership and interpersonal skills
Suitable candidates must have the following work experience:
At least 2 years 'experience in similar position
Working experience on JDE or similar ERP system
Experience generating and verifying reports
Experience with inventory management on exports and projects
 Knowledge of inbound and outbound principles
Knowledge of supply chain standards and procedures
All appointments will be done in line with our employment equity strategy.
Disclaimer
The Recruiter may amend, delete or expire jobs at any time without notification.
Murray & Roberts reserves the right not to proceed with filling the position.
An application will not in itself entitle the applicant to an interview.
If you do not receive any feedback on your application within 4 weeks from the closing date, please consider your Application unsuccessful.
Recommended: Read our Job Tips Here to enhance your Application