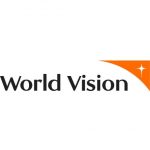 Website World Vision
World Vision International is an evangelical Christian humanitarian aid, development, and advocacy organization.
Agricultural Extension Facilitator Job Vacancy at World Vision – (5 Positions)

With over 70 years of experience, our focus is on helping the most vulnerable children overcome poverty and experience fullness of life. We help children of all backgrounds, even in the most dangerous places, inspired by our Christian faith.
Come join our 34,000+ staff working in nearly 100 countries and share the joy of transforming vulnerable children's life stories!
Key Responsibilities:
MAJOR RESPONSIBILITIES
Community education on contextualized kitchen gardens in refugee camps
Train and work with the community on the management of the kitchen in the refugee camp context
Ensure availability of farm inputs and facilitate their applications
Undertake supportive home visits to kitchen garden farms
Facilitate the community for the preparation of inorganic manure
Weekly and Monthly report compilation
END RESULTS
Community sensitized to natural resources management over plan
Community educated on kitchen garden
Farm inputs available
Improved knowledge and skills
Organic manure produced
Timely and accurate reports shared
KNOWLEDGE/ QUALIFICATIONS FOR ROLES
Required Professional Experience
Experience in working with humanitarian operations and refugees programs,
Experience in community work, particularly agricultural activities
Required Education, training, license, registration, and certification
Diploma in Agricultural /Horticulture from a recognized Institution
A degree holder is an added value
Preferred Knowledge and Qualifications
Communication skills
Self-expression
Agricultural Extension Facilitator Job Vacancy at World Vision – (5 Positions)
Travel and/or Work Environment Requirement
Physical Requirements
Language Requirements
DECISION MAKING
The role needs appropriate decision-making skills
Contact (within WV or outside WV)
CORE COMPETENCIES
Be Safe and Resilient
Deliver Results
Build Relationships
Be Accountable
Learn and Develop
Improve and Innovate
Partner and Collaborate
Embrace Change
Applicant Types Accepted:
Local Applicants Only
Applicant Types Accepted:
Local Applicants Only