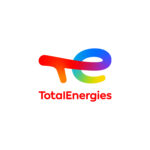 Website TotalEnergies
TotalEnergies is a multi-energy company.
JOHANNESBURG-BIERMANN AV(ZAF)
Job Description
As a Asset Manager, you will be responsible for the following activities :
HSEQ
To help identify non-value adding and inefficient processes and drive the implementation of more improved accounting measures, policies, procedures and processes that add value and improve efficiencies
To establish, maintain credibility as an individual of professional integrity, financial knowledge, competence and expertise
To establish and maintain professional and integral relationships with external auditors and other key stakeholders in TSA
Accounting and reporting
To ensure the Fixed Asset register is accurate – correct allocations, classification, creation, disposal, depreciation
To ensure all assets are identifiable and the recorded location is correct
To produce Management reporting –KPI's and Reconciliations
To ensure the integrity between the Assets sub-ledger and the general ledger is maintained
To suggest improvements and optimisation of financial controls related to Fixed Assets
To answer to auditors requirement and queries during half-and year-end
IFRS understanding and report writing skills required.
Analysing and Controlling
To conduct proactive review of all balance sheet entries during a reporting month and then an analytical review after month-end
Monitoring of AUC meetings and ageing analysis
Business developments
To participate in information technology projects that have impact on the financial statements of the group and business projects.
To help optimise the use of available technology to improve the flow of available information to internal and external stakeholders.
Context and environment
Cross functionality required with interaction with Sales & Marketing, Operations, All other Finance divisions, HR, Strategy departments
Asset Manager Job Vacancy at TotalEnergies
Candidate profile
As an Asset Manager, ideally you will possess the following :
Bcom Accounting (Hons) A minimum of 3-5 years commercial experience with at least 2 years experience in a managerial role. 

Technical skills required include International Financial Reporting Standards (IFRS), good experience and knowledge of SAP and MSOffice, Year-end reporting and closing procedures.

Key competencies include

planning & organising, analytical ability and attention to detail, good presentation skills, high level of integrity and commitment, coping with pressure & setbacks.
Metier
Cost Control & Reporting, Accounting
Region, department, area
South Africa
Employment type
Regular position
Experience level required
Minimum 3 years
Employer company
TotalEnergies Marketing South Africa (Pty) Ltd
Branch
Marketing & Services
About us / company profile
Give your best to better energy and make the commitment with Total. With over 500-plus professions in 130 countries, we offer high safety and environmental standards, strong ethical values, an innovation culture and wide-ranging career development. Be part of the global team whose mission is already shared by 100,000 employees: to make energy better each and every day.