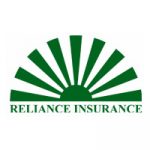 Website Reliance Insurance Company (T) Ltd
One of the leading private non-life insurers in Tanzania offering wide range of products.
Assistant Accountant Job Vacancy at Reliance Insurance Company (T) Ltd
Reliance Insurance Company (T) Ltd is one of the leading non-life insurers in Tanzania having pan reginal presence in Dar es Salaam, Arusha, Mwanza, Mbeya, Dodoma & Zanzibar.
The company offers full array of non-life insurance products like fire, Engineering, Motor, Work-men compensation, Liability, Marine Hull and Aviation Etc. Reliance had been making a steady progress and has establishes itself as a reliable player with high reputation for prompt efficient and effective customer service backed by a strong financial base in the Tanzania Insurance industry.
JOB DESCRIPTION
To oversee and reconcile the preparation of accounts payable, accounts receivable,
bills, and other financial documents.
To support the finance department by performing various tasks among which include
reconciliation and verification of financial statements and accounts.
liaise with finance and accounting staff members to complete different accounting
projects.
To carry out bank reconciliation on daily and monthly basis, follow up for pending
unreconciled transactions and receipt posting.
To oversee the processing of payments to ensure they are accurate and made within
given time frame.
To prepare and present to supervisor and head of finance regular reports of financial
activities.
To resolve problems with purchase order/Invoices and contact external service
providers to address issues with billing and charges.
To assist accountants in performing external and internal audits to evaluate the
finances of an organization.
Any other duty assigned by supervisor.
Assistant Accountant Job Vacancy at Reliance Insurance Company (T) Ltd
Qualifications and requirements
Bachelor's degree in finance or Accountancy
Ability to work independently or as part of a team.
Good communication skills
Competency in Microsoft office
Mode of Applications
If you have the necessary qualifications and experience, please send your CV and academic
certificates to hr@reliance.co.tz or the addresses below:
Chief Executive Officer
Reliance Insurance Company Ltd
P. O. Box 9826
Dar es Salaam
The deadline for the application will be on 18th November 2023
Read: How to Write an entry-level Accountant Job Application Letter ( With an Example )
Read Also: An Example of an Accountant Job Application Letter.