Full Time
Applications have closed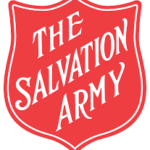 Website Salvation Army
The Salvation Army works in 132 countries.
Assistant Administrator Job Vacancy at The Salvation Army
Job Description
The Salvation Army has been operating in Tanzania for over 80 years. At present, there are more than 150 Salvation Army locations in Tanzania. Each location aims to bring the Good News of Jesus Christ to the community. Through Church programs, schools, institutions and extensive community development work. The Salvation Army aims to bring people to a living faith in Jesus Christ through preaching the gospel, teaching and modeling holy living. And meeting physical needs without discrimination.
Candidates should understand, respect and sympathies with the Mission and Values of The Salvation Army.
Required Qualifications, Skills and Experience
Assistant Administrator 
Bachelor degree in Business Administration or related field.
2+ years' experience in the field of management and administration
Strong analytical, communication and narrative report writing.
Computer skills (Microsoft Suit) especially Ms Word and Excel.
Ability and readiness to work in the environment of children with disabilities.
Ability to work with little to no supervision.
Ability to train and strong in team work.
Any other activities as assigned by leaders.
Mentality/ Situation/sex   
Sympathetic to The Salvation Army and its aims Between 25 to 45 years of age.
No previous criminal convictions or child abuse incidents, sex exploitation and abuse.
Assistant Administrator Job Vacancy at The Salvation Army
MODE OF APPLICATION:
Please send your cover letter, passport size, CV copies of professional certificates and contact details of 3 referees to The Salvation Army HQ, To The Chief Secretary Willy Gibson (Lt. Colonel), P 0 Box 1273, DSM, attention to Human Resources Officer Captain Daniel Sinana. Email: tnz.leadership@gmail.com
The deadline for submitting the application is 23 September 2022.