Full Time
Applications have closed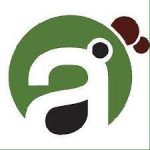 Website Alpha Associates Tanzania Limited
One of Tanzania's premier financial services and Tax consultant service providers
Assistant Tax Officer  Job Vacancies at Alpha Associates Tanzania Limited
ASSISTANT TAX OFFICER (2 Positions)
BACKGROUND
Alpha Associates Tanzania Limited has achieved healthy growth since inception and is now recognized as one of the Tanzania's premier financial services and Tax consultant service provider. The success of the Company has been underpinned by its strong commitment to service, together with the recruitment and retention of high quality and integrity staff.
Alpha Associates Tanzania Limited is offering contractual employment for the following job position.
ASSISTANT TAX OFFICER (2 JOB POSITION)
Job Descriptions
Working closely with Head of Consultancy Unit, Human Resources Manager and Managing Director on preparing comprehensive action Plans.
Organize a filing system for important and confidential company documents.
Manage office supplies stock and place orders
Filling for statutory returns for clients.
Distribute and store all Mwanza office correspondences (e.g. letters, emails and packages)
To make sure that all clients monthly VAT returns are prepared and filed on time.
To make sure that all clients quarterly provisional tax payments are done on time.
To remind all clients to pay taxes as assessed by TRA.
To calculate and file provisional returns on behalf of clients
To prepare and file SDL and PAYE on behalf of clients on time
Prepare payroll and pension schemes returns e.g. NSSF monthly returns
To liaise with Arusha and Dar es Salaam office for smooth running office activities ∙
To prepare and calculate VAT credits for Refunds on behalf of Clients ∙
To make sure Alpha Associates company records and returns are kept intact
Your working tool should be non-other than ERPNext system.
Undertake any other activities as may be assigned by the Managing Director.
Assistant Tax Officer Job Vacancies at Alpha Associates Tanzania Limited – 2 Posts
Qualification
Education level
Bachelor Degree in Customs and Tax Management or any other related fields Experience and skills required
At least one year working experience in tax
Ability to perform tax computation as per ITA 2004
Ability to interpret and apply tax laws and Acts
Ability to prepare objections, remission of interests and penalties – Ability to supervise tax audit for clients
Ability to respond to tax findings raised by TRA
Good knowledge on accounting
Knowledge on the use of EFD or VFD
How to Apply:
Interested applicants should address their applications to The Managing Director of Alpha Associates Tanzania Limited, P.O.Box 22366, 4th Floor, NHC-Acacia Building, Samora Avenue, Dar es Salaam, through email hr@alphaassociates.co.tz
All submission of Application letters should be attached with CV's and related academic certificates in a combined PDF format
The deadline for submitting the application is 03 February 2023.
Only short listed candidates will be contacted.