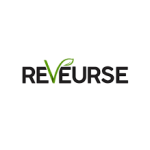 Website Reveurse Tanzania
Reveurse Tanzania Company Limited is a locally registered company established to bring solutions to the business world on the total recruitment process
Associate Corporate Job Vacancy at Reveurse Tanzania
Reveurse Tanzania Company Limited is a locally registered company established to bring solutions to the business world on the total recruitment process for both candidates and companies.
Our team is effective in analyzing each candidate carefully and ensuring a successful match with our Company clients, and on the candidate's side we become your partner in helping you reach your career goals by helping you get the right post.
See also: Legal & Regulatory Officer Job Vacancy at Airtel Tanzania PLC
The team at Reveurse deals with recruitment from permanent, specific and fixed recruitment and are highly trained on Human Resource laws and have consulted major companies on recruitment processes & human resource issues in general, creating a smooth operation for our clients.
URGENT
WE ARE HIRING:

POSITION: ASSOCIATE CORPORATE
Reveurse Tanzania Limited on behalf of our reputable client is looking for Associate Corporate.
Job Description
 Provide legal advice to the clients of the Firm across all relevant sectors.
Prepare contracts, contract variations, amendments, extensions, and renewals and advise on legal implications and risks.
Assists in preparing, and issuing legal opinions, negotiates, identifies, and
prepares documentation of proposed settlements.
Participates in the conciliatory process to avoid litigation.
Prepare policies related to company operations including OHS policies, operational policies etc.
Prepare letters and correspondences related to different contractual transactions.
Process corporate audits of clients' files and advise on corporate compliance.
Attend meetings with clients or on behalf of clients on different legal matters that might need attention.
Identify and undertake business development initiatives to market the business of the Firm.
Conduct due diligence on client operations with third parties and advice on risks.
Associate Corporate Job Vacancy at Reveurse Tanzania
Qualification
 Degree in law (LL. B) and must have successfully completed Law School in Tanzania and admitted to the bar of advocates in Tanzania.
Must have between 2 to 3 years of experience in legal practice from a busy law
firm.
Must be conversant with the laws of Tanzania, particularly those relevant to the transaction and corporate advisory.
Must have experience in undertaking and preparing legal due diligence reports and having done transactional assignments.
Must have the ability to handle clients including attending meetings, providing initial legal advice, and taking the matter through to completion.
Must be driven, determined to succeed, and able to work in a fast-paced environment with multiple local and international teams.
Must be prompted to respond to emails and calls and provide updates in real time.
Paralegals are allowed to Apply !
How to Apply:

Send your CV through reverse@reverse.co.tz Title: ASSOCIATE CORPORATE.
Deadline: 07 April 2023 at 17:00 hours
Check Out: The Top 13 Modern CV Secrets