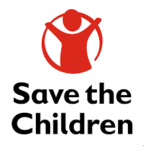 Website Save the Children
The Save the Children Fund, commonly known as Save the Children, was established in the United Kingdom in 1919 to improve the lives of children .
Awards Coordinator Job Vacancy at Save the Children
Awards Coordinator at Save the Children March, 2023
Job Description
ROLE PURPOSE:
This role will work collaboratively with members and other departments of the Country office programme to ensure smooth management of development and humanitarian programme awards, sub awards and contracts. The person will manage a small team responsible for a discreet portfolio of awards. The position will be also responsible for capacity building of staff and improving internal ways of working.
In the event of a major humanitarian emergency, the role holder will be expected to work outside the normal role profile and be able to vary working hours accordingly.
The Organization
We employ approximately 25,000 people across the globe and work on the ground in over 100 countries to help children affected by crises, or those that need better healthcare, education and child protection. We also campaign and advocate at the highest levels to realise the right of children and to ensure their voices are heard. We are working towards three breakthroughs in how the world treats children by 2030:
· No child dies from preventable causes before their 5th birthday
· All children learn from a quality basic education and that,
· Violence against children is no longer tolerated
We know that great people make a great organization, and that our employees play a crucial role in helping us achieve our ambitions for children.We value our people and offer a meaningful and rewarding career, along with a collaborative and inclusive workplace where ambition, creativity, and integrity are highly valued.
View also: Dar Urban (ECCE) Programme Manager Job Vacancy at Children in Crossfire
Awards Coordinator Job Vacancy at Save the Children
Application Information:
Please apply using a cover letter and up-to-date CV as a single document. Please also include details of your current remuneration and salary expectations. A copy of the full role profile can be found at www.savethechildren.net/jobs We need to keep children safe so our selection process reflects our commitment to the protection of children from abuse.