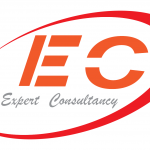 Website Expert Consultancy
Strategy HR & Management Solutions Consulting firm.
Our client Sopa Lodges is a registered Tanzanian Company under Companies Ordinance(Cap.212 ) and a leading Hospitality Company with Operations in Tanzania with major operations in Arusha Town, Serengeti in Mara region, Manyara, Tarangire National Park Arusha and Manyara region, other hospitality destination Tanzania and Zanzibar Island. On behalf of their management we are currently hiring for the above position to be part of they're team. The position will be based in Serengeti National park in Tanzania.
Position Title: Barista Coffee
Reporting to:  F & B Manager
Supervises:   None
Salary: Negotiable
Duty station:Serengeti Explorer
Start: End of December, 2023
Position Summary:
Barista prepares and serve hot and cold beverages, including various types of coffee and tea. Barista must be an expert coffee knowledge and can produce a range of coffee beverages, whilst also being involved in customer service, hygiene and sales processing.
Barista responsibilities include educating guests on drinks menu, making recommendations based on their preferences, up-selling special items and taking orders. To be successful in this role, you should have customer service skills and knowledge of how brewing equipment operates.
BARISTA DUTIES AND RESPONSIBILITIES:
Greet guests as they enter
Give guests drink menus and answer their questions regarding ingredients
Take orders while paying attention to details (e.g. preferences of coffee blend, dairy and sugar ratios)
Prepare beverages following recipes
Preparing a range of different coffee drinks including espresso, café latte, macchiato, flat white and cold brew
Selling coffee products such as beans, grinding and brewing equipment with the ability to provide demonstrations where necessary
Serve beverages and prepared food, like cookies, pastries and muffins
Keep the coffee station area clean
Maintain stock of clean mugs and plates
Check if brewing equipment operates properly and report any maintenance needs
Comply with health and safety regulations
Communicate guests feedback to managers and recommend new menu items
Prerequisites:
Must be able to communicate in English writing and speaking and other languages are advantages. Good personality and Positive interpersonal skills required.
Barista Coffee Job Vacancy at Expert Consultancy
Education:
Formal qualification or training as a barista
Knowledge of coffee preparation from roasting and grinding beans to pouring coffee
Secondary School Education; relevant hospitality school training is a plus
Basic math skills Requirements and skills
Previous experience working as a barista or waiter in a coffee shop
Hands-on experience with brewing equipment
Knowledge of sanitation regulations
Flexibility to work various shifts
Ability to gauge customers' preferences
Excellent communication skills
Experience:
Previous bar tending experience required in a Mid-scale or Luxury property. Experience in handling Point of sale (POS) terminals and Stock & Inventory management software.
We look forward to receiving your application!
Please send your CV and Cover letter quoting the job title on the email subject (Barista Coffee Job Vacancy (JV/ECL/SL02/23) on or before 27th November, 2023 to application@expertconsultancy.co.tz
NOTE:
Please ready & understand the positions requirements before sharing your application with us. We regret to inform that with volumes of CV's received, we will be able to reply to only candidates who will meet the required qualifications & experience.