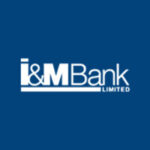 Website I&M Bank (T) Limited
I&M BANK TANZANIA It's Banking... But Better.
Branch Manager Job Vacancy at I&M Bank (T) Limited
Arusha Branch · Arusha, Arusha
Job Purpose
In charge of customer retention, branch productivity; enhancing customer service and loyalty; and generating growth through effective customer relationship management and sales, in order to achieve the branch's business target.
Business Growth:
Ensure business growth through marketing of bank products; build and maintain existing and new customer relationships to achieve annual business targets
Monitor performance of branch in achieving its overall business target
Set targets for the branch business team and monitor performance to ensure the Branch achieves its overall business targets
Manage branch's liability portfolio and cross selling
Effective drive branch sales taking into account quality acquisition of the customer and comply to the bank's laid-down procedures and KYC
Provide recommendations in the development of new products as well market for the new product's up take
Customer Service:
Ensure customer retention by enhancing customer service at the branch level e.g. monitoring of customers' complaints and transactions, meeting with high net worth clients regularly and maintain personalized relations
Respond to Customer related queries as they arise
Operations:
Manage branch's liability portfolio through pushing for growth of low cost accounts and cross selling
Assist in the development of new products as well as push for the new product's up take
Compliance:
Ensure that branch business practices are compliant to relevant banking laws and regulations, systems and procedures
Reporting:
Ensure timely submission of reports such as periodic business, call  reports and surprise check reports etc.
Risk Management:
Coordinate the review of branch risk control self-assessments (RCSA) in liaison with Branch Operations Manager
Develop, update and maintain risk procedures and systems with respect to risk identification, risk assessment, risk monitoring, risk mitigation strategies and risk reporting
Ensure all required displays are in place such as relevant business permits, licenses, Tariffs etc.
Ensure effective adoption and utilization of risk management tools
Drive remediation of risk management exceptions identified during audit or risk reviews
Promote risk management culture
See also: Head of Trading Job Vacancy at ABSA Bank Tanzania Limited
Branch Manager Job Vacancy at I&M Bank (T) Limited
Administration:
Implement board/management directives for the branch in an effective and timely manner
Overall in charge of staff within department including leave management, training, coaching and mentoring for the business staff
Support the Head of Branch Network in preparing branch business related budget by providing inputs
Attend to audit queries related to Branch business
Liaise with respective departments in the bank for efficient and effective administration of the branch
Liaise with other branches and head office as issues arises
Perform any other duties as may be assigned by the immediate supervisor from time to time