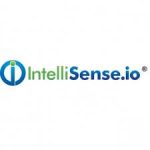 Website IntelliSense.io
IntelliSense.io is the leading Industrial AI company enabling the Industrial world to make better and reliable decisions through the use of trusted and open AI solutions.
Description
Overview
IntelliSense.io has a great opportunity for a tech-driven Business Analyst to join our Product Operations Team. At IntelliSense.io, we develop cutting-edge solutions that digitalize and transform the mining industry to ensure that it can supply people and societies with the minerals and metals it needs, in a sustainable, efficient and safe manner. Specifically, this role will focus on plant processes and operations. To excel in this role, you will have a background in one or more of the following areas:
Requirements gathering and workflow mapping
The process industries (e.g mining & metals, oil & gas, manufacturing)
Technology / Product development & implementation
About the role
As a Business Analyst you will work with several teams to build and continuously improve products that deliver measurable value:
With IntelliSense.io's client-facing teams to discover and document their business- and user requirements, and create Product roadmaps to meet these requirements;
As part of IntelliSense.io's agile product development teams to develop technical solutions that meet client and market requirements.
The Business Analyst works closely with the people who develop the product, those who use the product and those who manage the business to ensure that the product is solving the right problems and delivering the right value. They also listen to the users of the product, first to design the solution, specify any new features, and later to gather and analyse their usage and feedback. This helps them to make decisions about the future of the product — what will and won't be possible, which features to pursue and prioritise — and then prioritise and deliver product roadmaps.
In summary: a Business Analyst defines the how, what and when to deliver the why of their Applications.
What you will be accountable for
You will focus on the following areas:
Requirements Elicitation

Doing user workflow mapping with Field Engineers
Designing better customer workflows with clients
Creating User Stories that capture user requirements
Documenting system requirements

Product Roadmapping: turning User Requirements into deliverable Solutions

Workshopping potential technical solutions with Data Scientists & Software Engineers
Overseeing UX/UI Designs (w/ designers)
Continuously process & prioritise product feedback
Product success

Guiding Field Engineers on how to implement their Product(s) at client sites
Track product usage & customer success across client sites
Continuously process & prioritise product feedback

Product Delivery

Lead the development of products, with the QA and technical teams
Assist Product Manager with wrapping monthly released product features into quarterly market Product Releases
User Training mater
Requirements
What we value
Minimum
Software Product Management & Development
Business-/Requirements Analysis
Strategy and Planning
Outstanding communication, presentation, and leadership skills
English proficiency
Excellent organizational and time management skills
Sharp analytical and problem-solving skills
Creative thinker with a vision
Attention to detail
Experience in Product / Technology Development in the process industries
Desirable
Experience in process industries
Degree in a technical discipline, ideally Chemical engineering
Proficiency is at least one of the following: Spanish, Portuguese, Russian
In-depth knowledge of Agile principles & product development
Business Analyst Job Vacancy at IntelliSense.io (Remote)
Location
You can work remotely in South Africa.
Why you'll love IntelliSense.io
About us
With offices worldwide, IntelliSense.io is a fast-growing Industrial AI company whose mission is to increase the supply of metals to support the electrification needed to decarbonise the planet. We are engaged in all steps from minerals extraction to processing and end of life recycling.
IntelliSense.io's headquarters are in Cambridge, UK, with software engineering centres in Cork, Ireland and Barcelona, Spain. Regional Sales Offices in Chile, Kazakhstan, and Australia, with additional field offices in Brazil and South Africa.
What we can offer you
You will be welcomed into a hugely diverse, highly motivated and talented team, alongside the opportunity to get involved in a disruptive technology that is going to impact every industry in a similar way as the internet did.
About the team
At IntelliSense.io we foster an inclusive team-centric environment with a high level of collaboration, passion, and commitment. We strive to build a team of adults who can take ownership of their own objectives and the execution of the company's vision.
Benefits
Unlimited Holidays
Truly flexible working conditions (flexible hours, working from home)
Performance bonuses
Possibility to join our Management Share Option Scheme
£50 for your Birthday each year
How To Apply :