Full Time
R 450,000 Per Annum USD / Year
Salary: R 450,000 Per Annum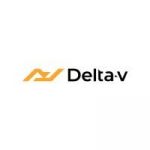 Website Delta-v
Delta-v designs, builds and manages inside sales teams for B2B Fintech and SaaS companies across South Africa and throughout Europe
Business Development Lead for Startups and Tech Job Vacancy at Delta-v – South Africa
Description
Are you looking for an opportunity to work with top international startups and learn something new every day about the world of Tech and FinTech?
About Delta-v
Our mission is to accelerate the growth of international B2B FinTech and SaaS companies. We do this by building and managing sales development teams that embed into our clients' sales organizations. We're based in Claremont, Cape Town and have an environment where we're focussed on achievement, constant learning, autonomy, transparency, and building a great team that works hard and has fun together.
About the role
This is an opportunity to become an expert on how tech companies grow and acquire new customers. When you join, you'll undergo an intense training program that's focused on practical real world skills and will equip you for success in our business. Over time you'll get to take on responsibility, mentor junior team members, and ultimately move into a management role.
You'll be working in Delta-v's sales development team which is focussed on acquiring new SaaS and FinTech clients. You'll be responsible for identifying and reaching out to companies that are a great fit for Delta-v, engaging key decision makers via phone and email, and qualifying opportunities. Each day you'll be faced with fresh challenges which will require you to learn and adapt.
Requirements
You'll be a great fit for this role if you meet the following requirements:
University degree
1-4 years experience in a customer facing / sales related role (ideally doing B2B sales)
Strong interest in the world of tech and startups
Strong interest in sales, marketing, and how companies grow
High levels of energy, enthusiasm and goal orientation
Excellent written and verbal English communication skills
Business Development Lead for Startups and Tech Job Vacancy at Delta-v – South Africa
Benefits
Performance incentives and uncapped commission structure
Macbook
20 days leave per annum
World-class training program
Employee career progression plan
Office weekly, monthly, quarterly and annual social events
Opportunities for international travel