Full Time
Applications have closed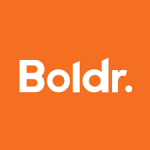 Website Boldr
Founded in 2017, Boldr is defined by the 700+ team members, the 70+ clients we have worked with, and the values and impact we strive for alongside both.
Business Development Manager Job Vacancy at Boldr
Cape Town, Western Cape, South Africa
Description
A LITTLE BIT ABOUT Boldr
Boldr is the first global B-Corp dedicated to delivering world-class Client experiences while creating access to dignified, meaningful work in communities around the world.
We are a global team, united by our desire to connect diverse people with common values for bolder impact.
We employ just over a thousand team members across five countries and we want to employ over 5,000 people by 2027, if not sooner.
LET'S START WITH OUR VALUES
Meaningful connections start with AUTHENTICITY
We do our best work by being CURIOUS
We grow by remaining DYNAMIC
Our success combines AMBITIOUS VISION with OPERATIONAL EXCELLENCE
At the heart of great partnerships we'll always find EMPATHY
WHAT IS YOUR ROLE
As a Business Development Manager, you will identify new business opportunities and drive revenue growth through outbound sales activities. You are responsible for building and maintaining relationships with potential clients, developing targeted sales campaigns, and meeting or exceeding sales targets and goals.
Business Development Manager Job Vacancy at Boldr – South Africa
WHY DO WE WANT YOU
We are on the hunt for an experienced B2B Business Development Manager to join our team. The successful candidate will identify new business opportunities and drive revenue growth by engaging in Community-related events and prospecting companies that fit within Boldr's zone of excellence. The ideal candidate should have a proven track record of success in building pipelines and taking these prospects through a defined and thoughtful sales process. Additionally, we are looking for someone who is passionate about promoting our services to other B-Corps and other mission-driven organizations.
WHAT WILL YOU DO
Overall, a successful Business Development Manager should possess excellent communication, relationship-building, negotiation, problem-solving, strategic thinking, and teamwork skills to achieve their goals and drive revenue growth for their company. You'll:
Identify new business opportunities through outbound sales activities, including cold calling, email outreach, and networking.
Develop and maintain relationships with key decision-makers and influencers in target accounts.
Work closely with marketing and other internal teams to develop targeted sales campaigns and materials.
Meet and exceed quarterly and yearly sales targets and goals.
Develop and understand the company's services and solutions and effectively communicate them to potential customers.
Attend industry events and conferences to stay up-to-date on industry trends and cultivate relationships with potential customers.
Collaborate with internal teams to ensure successful onboarding and implementation of new clients.
Maintain accurate and up-to-date sales pipeline and activity reports.
Work on finding business with other B-Corps and promoting our services to the B-Corp community.
Requirements
WHAT WE'LL LIKE ABOUT YOU
YOU HAVE ADVANCED SKILLS IN…
Communication: Excellent verbal and written communication skills are essential for our Business Development Manager to communicate with potential clients and internal teams effectively.
Relationship Building: Building strong relationships with clients and key decision-makers is crucial. You need to establish trust and credibility with clients to ensure successful partnerships.
Negotiation: The ability to negotiate effectively is important for our Business Development Manager. You should be able to negotiate contracts, pricing, and other terms with clients to ensure the best outcome for their company.
Adaptability: You should be able to easily adapt to changing market conditions, client needs, and industry trends. You need to be flexible and able to pivot strategies to achieve success.
Problem-Solving: The ability to identify and solve problems is essential to our Business Development Manager. You need to be able to think critically and develop solutions that meet the needs of both Boldr and the client.
Strategic Thinking: You need to be able to think strategically and develop long-term plans for achieving your sales goals. You should have a deep understanding of the market and the industry and be able to anticipate future trends and challenges.
Teamwork: You need to be able to work effectively with internal teams, such as Marketing, Talent Acquisition, Implementations, and others, to ensure successful sales strategies and product offerings.
Business Development Manager Job Vacancy at Boldr – South Africa
YOUR BACKGROUND INCLUDES…
Bachelor's degree in business, marketing, or a related field preferred.
7+ years of experience in outbound B2B sales.
Proven track record of success in sales, with a focus on new business development.
Excellent communication, interpersonal, and presentation skills.
Strong problem-solving and analytical skills.
Ability to work independently and as part of a team.
Proficiency in CRM tools, Microsoft Office Suite, and other sales productivity tools.
Willingness to travel as needed.