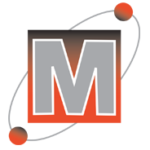 Website MCL - Tanzania
Mwananchi Communications Limited is a subsidiary of Nation Media Group. It is the leading print media company in Tanzania with print as well as online platforms.
Business Development Manager Job Vacancy at MCL – Tanzania

Mwananchi Communications Limited, a subsidiary of Nation Media Group, and publishers of Mwananchi, The Citizen and Mwanaspoti newspapers and various online products are looking for motivated and highly experienced individual to fill the position of:
BUSINESS DEVELOPMENT MANAGER – (1 Post)
Purpose
To manage generate print and digital revenue by maintaining relationships with current advertisers, identifying and breaking new business, developing strategic plans, negotiating schedules, and communicating results or problems to management. S/he will also collaborate with the sales team on print media plans and program opportunities.
Main Responsibilities:
Identify Key Digital Trends in the East African Market and develop thorough understanding of the product requirements
Establish and grow relationships with decision makers / influencers within major clients and ad agencies
Independently shape and drive all business development and sales related aspects of Habari Hub projects and take responsibility for their success
Align business development strategy with the MCL digital strategy
Identify business opportunities, design business development strategy and lead strategic deal making for internal projects.
Actively identify and pursue new revenue opportunities, Create concepts in alliance with clients, Product and Editorial Teams
Effect and resource efficient sales & outreach including the defining & tracking success metrics
Ideate, pitch, and negotiate partnership deals and oversee customer success management
Strategize for growth and maximum share of category spends on digital platform
Provide actionable insights on ad performance using analytical tools to the sales team
Business Development Manager Job Vacancy at MCL – Tanzania
Minimum Qualifications and Experience:
Academic: Basic University Degree in business related, ideally in a relevant subject like Digital Media.
Experience : 3 years working experience
MODE OF APPLICATION:
Interested and qualified candidates should apply online via our career portal https://careers.mcl.co.tz OR hrm@tz.nationmedia.com by April 22, 2023
All Applications should be in PDF format.
Women are highly encourage to apply.
MCL is an equal opportunity employer.
NB: Only shortlisted candidates will be contacted.