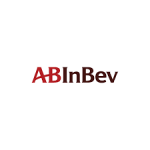 Website AB InBev / TBL PLC
TBL Plc is a subsidiary of ABInBev. ABInBev is the largest brewer in the world.
Business Development Representative Job Vacancy at AB InBev / TBL PLC
Dreaming big is in our DNA. It's who we are as a company. It's our culture. It's our heritage. And more than ever, it's our future. A future where we're always looking forward. Always serving up new ways to meet life's moments. A future where we keep dreaming bigger. We look for people with passion, talent, and curiosity, and provide them with the teammates, resources and opportunities to unleash their full potential. The power we create together – when we combine your strengths with ours – is unstoppable. Are you ready to join a team that dreams as big as you do?
Job purpose:
The key purpose of this role is to work towards achieving growth in volumes sold; growth in market share and increased competitiveness through providing market driven differentiated service that builds sustainable competitiveness within clearly identified segments.
Key roles and responsibilities:
Achieve sales targets for assigned areas
Manage and supervise Distributors of the assigned sector (orders, payment, re-distribution
Ensure IB products are available in reasonable stock (complete range) in the customers and retail outlets
Ensure merchandising (visibility of the brands in terms of POS and Chillers) in the customers and retail outlets
Ensure chillers are properly placed in the performing outlet and used exclusively for IBPLC products in the assigned sector
Monitor the recommended price of our product at sales outlets
Closely monitor actions of the competition
Profile
Minimum of B.Sc. on Marketing and Business Administration or Social sciences or any relevant discipline
Minimum of (2) years of Sales experience in FMCG Industry
Sound theoretical and practical knowledge of Sales in FMCG
Proficiency in the use of Microsoft Office applications
Be dynamic and sociable
Good sense of organization
Have easy contact and a sense of collaboration
Be a team leader
Good oral and writing skills
Be very predictable
Ability to maintain good relations with other departments within the company
Ability to listen and set an example to others
Master sales techniques
Ability to work under pressure
React positively to constructive criticism
Ability to comply with the instructions of his/her direct supervisor
Sharing risks for security measures linked to logistics
Responsible for entrusted working tools (vehicles, calculators, staplers etc.)
Must do his/her utmost to achieve the objectives that will be fixed
Must be punctual, self-confident, self-disciplined
Business Development Representative Job Vacancy at AB InBev / TBL PLC
Additional information:
ABInBev is an equal opportunity employer and all appointments will be made in line with ABInBev employment equity plan and talent requirements. The advert has minimum requirements listed. Management reserves the right to use additional/ relevant information as criteria for short-listing.