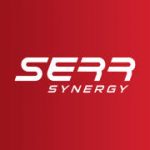 Website SERR Synergy
SERR Synergy assists businesses to set up a variety of suitable ownership structures, including collective ownership programmes.
Call Center Representative Job Vacancy at SERR Synergy
The ideal candidate should be a team player as well as an individual performer that is willing to work in a fast-paced and deadline driven environment.
Minimum requirements:
Matric / Grade 12
Previous call centre / telemarketing experience will be an advantage, but not a requirement
Proficient in Afrikaans and/or English
Must be friendly yet professional with outstanding telephone manners
Must be self-motivated and have the necessary drive to meet sales targets and reap the rewards
These are not affirmative action positions
Successful candidates shall be expected to accept duty immediately, ie. the day after the interview
Call Center Representative Job Vacancy at SERR Synergy
This is a very exciting opportunity where generous commission and bonuses can be earned by hard-working and effective individuals.
Read: Nine Things to Exclude from your CV/ Resume in 2022
How to Apply :
Should you meet the above requirements, kindly submit your CV to:
Info and OHS marketing office – keletso@serr.co.za and use reference SERR139/31.10.22
Job applications close on 7 November 2022. Successful candidates will be contacted for an interview. If you have not received a response within two weeks, your application was most likely unsuccessful.