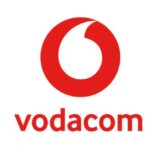 Website Vodacom Tanzania Plc
Vodacom Tanzania Limited is Tanzania's leading cellular network company.
CBU Project Lead Job Vacancy at Vodacom Tanzania Plc
Posting Country:  Tanzania, United Republic of
Full Time / Part Time:  Full Time
At Vodacom, we're working hard to build a better future. A more connected, inclusive and sustainable world. As a dynamic global community, it's our human spirit, together with technology, that empowers us to achieve this.
We challenge and innovate in order to connect people, businesses, and communities across the world. Delighting our customers and earning their loyalty drive us, and we experiment, learn fast and get it done, together.
With us, you can be truly be yourself and belong, share inspiration, embrace new opportunities, thrive, and make a real difference.
Description
Focuses upon the provision of advice and administration and provides services across the related function in line with procedures and concepts. Ensures a high quality of work and influences business decisions through council or advice using specific skills and expertise. Typically reports to the Manager.
Job Responsibility
* Demonstrates a good understanding of procedures and concepts through extensive experience and provides advice on marketing programmes and executes administrative activities;
* Performs tasks across marketing programmes to support with the products and services lifecycle;
* Performs assigned tasks across channels, segments and pricing;
* Delivers tasks in designing and executing methods for tracking and responding to competitor marketing activities;
* Supports the team to deliver brand strategy in line with global strategy and local customer insights, cascading and spreading the brand strategy to ensure all business activities match and enhance the brand position;
* Effectively interacts with colleagues to support with implementing marketing strategies and programmes;
* Performs activities which help develop strategic partnerships and highlight the impact of local arrangements on the strategic commercial position;
* Supports with inspiring and proactively engaging key stakeholders across the business including Sales and Technology;
* Performs other job-related duties or tasks defined by the supervisor or resulting from assigned agendas.
Skills
Modern Marketing Leadership
Business and Commercial Acumen
Complexity Management
Segment Strategy and Planning
Always on Marketing
Data Analytics and Insights
Customer Centricity
CBU Project Lead Job Vacancy at Vodacom Tanzania Plc
Not a perfect fit?
Worried that you don't meet all the desired criteria exactly? At Vodafone we are passionate about Inclusion for All and creating a workplace where everyone can thrive, whatever their personal or professional background. If you're excited about this role but your experience doesn't align exactly with every part of the job description, we encourage you to apply as you may be the right candidate for this role or another role, and our recruitment team can help you see how your skills fit in.
Commitment from Vodacom
Vodacom is committed to attracting, developing and retaining the very best people by offering a flexible, motivating and inclusive workplace in which talent is truly recognized, developed and rewarded. We believe that diversity plays an important role in the success of our business and we are committed to creating an inclusive work environment which respects, values, celebrates and makes the most of people's individual differences – we are not only multinational but multicultural too. At Vodacom you will have access to our excellent flexible benefits programme that you would expect from any global company.