Full Time
Applications have closed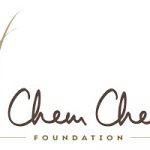 Website Chem Chem Philanthropy and Safaris
The mission of the Chem Chem Association, a non-profit organisation, is founded on the deep love and respect that our founders, Fabia and Nicolas
Chef De Partie Job Vacancy at Chem Chem Philanthropy and Safaris
Job Details
Job Title: Chef De Partie
Reports To:Executive Chef/Lodge Manager
Company: Un Lodge En Afrique
Camps:CCL/LCC/FCC Manyara,vilima vitatu, Babati.
Job Purpose A Chef de Partie will Ensure the highest standards and consistent quality in the daily preparation of food and keeps up to date with the new products, recipes and preparation techniques. Responsible for creating an assortment of desserts, including pastries, cookies, and other confections..To ensure guests are well served, work together with other staff and management in a smooth, safe, and harmonious manner to ensure guests have a memorable stay.
Key Responsibilities:
To take care of daily food preparation and duties assigned by the superiors to meet the standard and the quality set by the Lodge.
Ensure highest levels of guest satisfaction, quality, operating and food costs on an ongoing basis.. Coordinating kitchen staff, and assisting them as required.
Knowledge of all standard procedures and policies pertaining to food preparation, receiving, storage and sanitation.
Taking stock of ingredients and equipment, and placing orders to replenish stock.
Enforcing safety and sanitation standards in the kitchen.
Operate and maintain all department equipment and reporting of malfunctioning..
Have excellent knowledge of menu creation, whilst maintaining quality and controlling costs in a volume food business.
Checks periodically expiry dates and proper storage of food items in the section..
Consults daily with Sous Chef and Executive chef on the daily requirements, functions and also about any last minute events and to ensure standards and goals are met.
Make sure of all dietary requirements and that all needs of guests are catered for, in a timely manner.
Ensure all menus are followed and food standard is excellent at all times Establishing and maintaining effective inter-departmental working relationships.
Ensure proper hygienic storage methods are utilized to prevent food loss.
Ensure the evening before that all picnic, packed meals and coffee box contents are clearly written down for the chefs.
Ensure the breakfast menu is decided in the evening before and that all ingredients are checked for quality.
Managing all important roles in the day to day operation of a lodge, in terms of providing excellent, wholesome, fresh and tasty food to our guests.
View also: Sous Chef & Pastry Chef Job Vacancies at Bushtop Safari Camps
Chef De Partie Job Vacancy at Chem Chem Philanthropy and Safaris
Required Experience.
Bachelor degree/Diploma in Hotel Management/Chef or related field from the recognized university/college
Working experience of not less than 6 years in the hotel industry/ in a well recognised hotel/Lodge
Exceptional Food and Beverage knowledge and a clear knowledge of detailed stocktaking.
Extensive knowledge of food hygiene preparation and presentation
Communicate fluently in English and Good communication skills
Must work accurately under pressure
Excellent inventory and stock management
Work closely with the team, flexible and eager to switch and support the team whenever required.
Good computer skills, especially in word, excel, email and internet
HOW TO APPLY Interested candidates for any of the above positions should submit an application letter, a detailed copy of their cv,names and contact information (Email addresses and telephone numbers) of three referees.The candidate must clearly indicate the title of the position applied for (as it appears in the advertisement )on the heading of the email.Application should be submitted to the Human Resources Email; evarist.massawe@chemchemsafari.com CC noreen.majaliwa@chemchemsafari.com.
Kindly note that only shortlisted applicant will be contacted.
Deadline For the Application; 28th April 2023.
BEWARE OF CONMEN! Chem Chem Safari does not receive money in exchange for a job position. Should you be asked for money in exchange for a job offer or suspect such activity, please report this immediately to this number 0699688225.