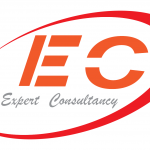 Website Expert Consultancy
Strategy HR & Management Solutions Consulting firm.
Job Type: Chief Financial Officer
Job Category: Accounts And Finance
Job Salary: Negotiable
Job Location: Dar es Salaam
Start Date: ASAP
JOB DESCRIPTION
On behalf of our client in Dar es salaam, we are seeking to recruit The Chief Financial Officer (CFO) of a company who will have overall responsibility for the strategic planning, implementation, managing and running of all the finance activities of a company, including business planning, budgeting, forecasting, risk and governance as well as negotiations.
Objectives of this role
Take responsibility for all cash management, investments, insurance, budgeting, and financial reporting, and help drive the company's financial strategy and hiring needs.
Coordinate development of annual operating, capital, and program budgets, as well as reporting for the same.
Ensure cash flow is compatible with operations by overseeing day-to-day accounting, recording, reporting, and internal-control activities of the organization
Develop and implement best practices and tools to ensure a well-controlled yet flexible organization that has strong fiscal management, project coordination, cross-team communications, and workflows
Comply with national and local financial requirements by studying existing and new legislation and taking appropriate action
Responsibilities
Work with management & senior managers to efficiently develop budget proposals, provide access to project finance information, and ensure contract/grant compliance and reporting.
Research revenue opportunities and economic trends, analyse internal operations, and identify areas for cost reduction and process enhancement
Perform risk management through analysis of company liabilities and investments, and evaluate and manage capital structure and fundraising initiatives
Oversee HR operations by coordinating with external service providers (payroll, benefits, recruitment) and internal staff responsible for other aspects of HR
Monitor business performance with tracking tools, establish corrective measures as needed, and prepare detailed reports for earnings calls, management team, and rest of company.
Manage finance personnel and oversee financial systems, ensuring compliance with relevant regulatory entities (Financial Accounting Standards Board, Internal Revenue Service)
Required skills and qualifications
Five or more years of experience in executive leadership roles
Excellent leadership skills, with steadfast resolve and personal integrity
Exceptional verbal, written, and visual communication skills
Understanding of advanced accounting, regulatory issues, and tax planning
Working knowledge of how to raise capital outside traditional lines of credit
Chief Financial Officer Job Vacancy at Expert Consultancy
Preferred skills and qualifications
Master's degree (or equivalent experience) in accounting, business accounting, or finance
International finance experience
Experience in mergers and acquisitions and investor relations
Executive experience with SaaS business models and their associated revenue recognition
Professional certification (Certified Public Accountant)
How To Apply
If you are up to the challenge, possess the necessary qualification and experience; please send your CV only quoting the job title on the email subject (Chief Financial Officer) on or before 20th November, 2023 to application@expertconsultancy.co.tz
Thank you for your interest in the job opening in our company. We regret to inform that only shortlisted candidates will be notified.
We look forward to receiving your application!
Recommended: Read our Job Tips Here to Enhance your Application