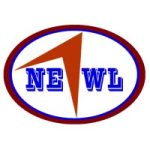 Website NEWL
Since 1987 NEWL has positioned itself to become an engineering solutions provider in East and Sub Saharan Africa.
Chief Of Human Resources And Administration Job Vacancy at NEWL
Job Title: CHIEF OF HUMAN RESOURCES AND ADMINISTRATION
Reporting Line Manager: MANAGING DIRECTOR
Department: HUMAN RESOURCES AND ADMINISTRATION
With Operations in Tanzania, Malawi and Kenya, Northern Engineering Works Limited is looking for a Dynamic, Result-oriented, Self Driven person to fill the position of CHIEF OF HUMAN RESOURCE AND ADMINISTRATION.
The brief major duties and responsibilities include inter-alia:
HR and administration Policy issues, Teamwork, Motivation, Staff Training and Development, Management Information Systems, Disciplines, Recruitment, etc.
Qualifications
Masters or Post Graduate in Strategic Human Resources Management
Senior Certified Professional / Certified Professional by SHRM or HRCI
Work Experience
Not below 5 Years working in a reputable firm at a Senior Level position
Skills & Competencies
Good Communication Skills
Decision-Making Skills
Training and Development Skills
Business Management Skills
Relationship Skills
Leadership Skills
Strong IT skills particularly in the use of Excel and Management reporting tools
Pre-Hire Selection Assessments
Business Acumen
Chief Of Human Resources And Administration Job Vacancy at NEWL
Remuneration: Negotiable decent Wage/Salary
Applicants are invited to submit their Application Letters, Resume, Copies of Certificates, and other Credential Certificates via e-mail to: md@newl.co.tz
Address:
Managing Director
P.O.BOX 7026
ARUSHA.
Deadline: Applications to be received before 17th September 2023.
If you are not contacted by Northern Engineering Works Limited Five (5) days after the closing date, you should consider your application as unsuccessful. Short-listed candidates may be subjected to any of the following: Competency (Practical/Oral) assessment and reference checking.
This Vacancy is open to all people. No Gender Bias