Full Time
Applications have closed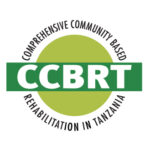 Website CCBRT
Comprehensive Community Based Rehabilitation in Tanzania
Chief Operations Officer (COO) Job Vacancy at CCBRT
Vacancy:
Chief Operations Officer
Ref: 2023-11
(Internal candidates are encouraged to apply
Comprehensive Community Based Rehabilitation in Tanzania (CCBRT) aims to be the preferred provider of accessible specialized health services in Africa and serves – as healthcare social enterprise and through development programmes – the community and the most vulnerable. CCBRT is Tanzania's largest local provider of disability and rehabilitation services in the country. We're committed to empower people with disabilities and their families, improving their quality of life, and ensuring access to medical and rehabilitative treatment. We prevent lifelong disabilities wherever possible, and are therefore also engaged in extensive maternal and newborn healthcare (MNHC) activities including obstetric fistula repairs. Our Maternity and Newborn Wing serves as a referral centre for high risk and emergency deliveries in the region of Dar es Salaam and the Eastern Zone of Tanzania.
We are looking for a dynamic Chief Operations Officer  to lead the Operations division, ensuring that our clinical teams and development programmes are well supported to provide the best services to our clients.
The role
As Chief Operations Officer, you will oversee the CCBRT operations division, ensuring that the operational support services provide the highest standard of support to other divisions, ensuring an enabling environment with adequate resources available for attaining CCBRTs vision and mission. You are the custodian of the organizational quality, facilitating the roll out of the management system and implementation of the LEAN strategy.
With a careful eye for detail, you'll ensure that all support functions have updated policies and standard operating procedures and are implemented according to local legislation and compliance standards. You'll conduct regular operational and financial analysis of the support services to identify areas for improvement and growth.
Understanding the importance of internal and external relationships, you will also foster and maintain partnerships with relevant stakeholders to optimize support service provision.
In this role you are part of the executive management team and you will report to the CEO.
Chief Operations Officer (COO) Job Vacancy at CCBRT
The candidate
Master degree in management studies, business administration or health related field. An MBA or MPH is an added advantage.
Minimal 10 years working management experience in a health related working environment in Tanzania.
Essential knowledge and skills in Health Information Technology, Human Resource Management aspects, Financial Management and Health data analysis.
Experience and Knowledge in Lean management principles and tools.
A strategic, conceptual and analytic thinker with excellent management and leadership qualities and proven financial acumen.
An excellent communicator with strong interpersonal skills and experience of relationship management, able to present complex or sensitive information to difference audiences.
A person with plenty of initiative, who is self-motivated and driven.
Strong skills in cost control and resource management, including the optimisation of human resources, equipment, facilities and capital.
If you are interested, please submit your curriculum vitae with 2 references and a maximum 1-page covering letter telling us why you believe you are the right person for the role, and why you want to work for CCBRT in particular. We encourage qualified Tanzanians as well as people with disabilities to apply. Please send your application via email to: recruitment@ccbrt.org 
Please indicate job reference number: 2023-11| Deadline for applications: 31st May 2023