Full Time
Applications have closed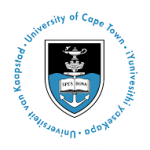 Website University of Cape Town ( UCT )
The University of Cape Town (UCT) is a public research university in Cape Town, South Africa.
Chief Scientific Officer / Analytical Laboratory Manager Job Vacancy at the University of Cape Town ( UCT )
CHIEF SCIENTIFIC OFFICER/ANALYTICAL LABORATORY MANAGER
(Payclass 10)
Department of Chemical Engineering
Faculty of Engineering & the Built Environment
Applications from suitably qualified and experienced persons are invited for the above post, effective 1 March 2023 or as soon as possible thereafter. This is a permanent position.
The incumbent needs to support research and teaching within the department with timeously delivery of accurate analytical data and is furthermore expected to play a key role in method development. The incumbent must be a mature, energetic, driven, strongly disciplined individual, able to deal with multiple, simultaneous demands in a high- pressure environment, who takes charge of the management functions of the Analytical Laboratory, including the maintenance/calibration of equipment, documentation of proper procedures and protocols, costing of analytical services, budgeting for and management of staff in the Analytical Laboratory as well as chemical waste management in the Department. The incumbent is expected to play a role within the safety structure of the Department and to develop proposals for new equipment/tools for the Analytical Laboratory. The incumbent must have excellent communication, inter-personal skills and planning skills with good understanding of and experience in managing a multi-user laboratory environment.
The Analytical Laboratory Manager is directly reports to HOD and provides an Analytical service to staff, students, other universities and outside facilities.
Requirements for the position:
• A Masters in Chemistry or related field
• 5 years' relevant experience in an Analytical Laboratory
• Experience with elemental analysis using equipment such as AAS, ICP, LECO, and XRF
• Experience in particle characterization determining properties such as porosity (pycnometry), particle size distribution, and surface area (BET/chemisorption)
Chief Scientific Officer / Analytical Laboratory Manager Job Vacancy at the University of Cape Town ( UCT )
Responsibilities include:
• To provide an Analytical Service to staff and students from research groups within the department, but also other departments within UCT, and outside clients
• To manage staff members within the Analytical and Protein Laboratories
• To train and supervise staff and students on analytical equipment
• To maintain, service and trouble shoot on all analytical equipment
• Costing and budget management for analysis, waste disposal, gas and chemical purchases
The 2022 annual cost of employment, including benefits, is between R 491 104 and R 643 880.
To apply, please e-mail the below documents in a single pdf file to Ms Abigail Dixon at recruitment03@uct.ac.za
• UCT Application Form (download at http://forms.uct.ac.za/hr201.doc);
• A one-page motivational letter, stating how you meet the requirements of the position; and
• Curriculum Vitae (CV).
Please ensure the title and reference number are indicated in the subject line. An application which does not comply with the above requirements will be regarded as incomplete and might not be considered. Only shortlisted candidates will be contacted and may be required to undergo competency assessments.
Telephone: 021 650 1673 Website: www.ebe.uct.ac.za
Reference number: E220413 Closing date: 11 January 2023
"UCT is a designated employer and is committed to the pursuit of excellence, diversity, and redress in achieving its equity targets in accordance with the Employment Equity Plan of the University and its Employment Equity goals and targets. Preference will be given to candidates from the under-represented designated groups. Our Employment Equity Policy is available at www.uct.ac.za/downloads/uct.ac.za/about/policies/eepolicy.pdf. "
UCT reserves the right not to appoint.
Check Out : Free Downloadable Job Application / Cover Letter Sample