Full Time
Applications have closed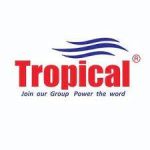 Website Tropical International Group Inc
Tropical International Group Inc. started from very humble beginnings of small general trading and providing electrical services for more than 24 years ago
Civil Site Supervisor Job Vacancy at Tropical International Group Inc.
About the company
Tropical International Group Inc. started from very humble beginnings of small general trading and providing electrical services for more than 24 years ago in Iringa, Tanzania but through hard work, trust, team work and accountability the Group has extensively expanded and has managed to build a name by acquiring a niche of the market share through engaging in trading, hospitality, real estate, manufacturing and contracting. The Group continues to see growth over the years and remains strong despite of challenging market conditions
Job Description:
Role: Civil Site Supervisor
Skills, Knowledge, and Abilities:
Major essential skills:
• Adequate knowledge of construction tools and equipment such as structural drawings and blueprint5. design software, building materials, surveys, budgets, building codes, permits, hard hat5, and 5o an
• Excellent multitasking abilities since a civil site supervisor must watch over different teams and activities at the same tire,
• Attention to detail, as this enables a civil site supervisor to ensure that nothing slips through the cracks
• Good leadership skills, he or she must motivate people to stay on task, work hard, and get things done.
• Excellent organizational skills, as must put a variety of things in place to ensure that construction
projects progress within budget and time constraints
Qualifications and Experience:
• 3 to 5 years of professional experience in a relevant position and/or industry
• A bachelor's degree in civil engineering, Construction Management or a related field, and a
professional license.
Civil Site Supervisor Job Vacancy at Tropical International Group Inc.

Responsibilities:
• Monitoring and assessing the performance of construction employees and implementing disciplinary
measures as required.
• Examining and analysing blueprints to make sure that construction projects are in tr«ct compliance with design, safety, and budget specifications
• Inspecting construction site to identify and remove potential safety hazards
• Overseeing, managing, and instructing the construction team, as well as contractors and
SutCOntrtor5
• Enlightening site workers on construction safety regulations and guidelines, and accident protocol
• Recommending and/or suggesting changes to construction operations to procedures to boast
efficiency.
• Keeping and maintaining an accurate and up-to-date record of construction employee attendance
• Maintains safety and legality by ensuring that the works that are being carried out are structurally
sound.
How to Apply :
Read our Job Tips Here to Enhance your Application
To apply please send your CV to hr@tropicalint.com
Deadline: 5th November 2023.