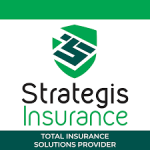 Website Strategis Insurance Tanzania
We specialize in offering affordable, appropriate health & general insurance plans for the Tanzanian industry
Claims Officer Job Vacancy at Strategis Insurance Tanzania
EMPLOYMENT OPPORTUNITY
Position: Claims Officer (x1)
Expected appointment date: Immediately
Division: Non Medical
Department: Sales and Marketing
Location: Dar es Salaam
Type of Contract: Fixed Term Contract
Brief Summary of Responsibilities:
Assist the Assistance Claims Manager in effective and efficient running of the Claims Department by ensuring prompt processing of claims by competent and motivated staff at minimal costs with great emphasis on service delivery and corporate image.
Main duties and responsibilities:
• Ensuring prompt registration and acknowledgement of newly reported claims.
• Identifying valid claims by careful analysis of supporting documents.
• Ensuring that all motor and non-motor cases are properly and adequately reserved in the system.
• Monitoring overall costs of claims department and ensure that service providers are appointed only where necessary.
• Monitoring performance of service providers to ensure timely submission of report s without compromising on quality.
• Facilitating and maintaining cordial relationships with our service providers, brokers, agents and prospective clients.
• Ensuring timely submission of Claims Reports by claims adjusters and analyze reports and take appropriate action.
• Appointing service providers and follow up reports from the providers as per the SLAs.
• Notifying Underwriting Department on any critical matters that become apparent at the claims stage.
• Coordinating all audits with interested parties such as Internal Auditors and
External Auditors.
• Liaising with other Departments and Branches on matters of interest.
• Follow up on recoveries ( Facultative, subrogation's and third party).
• Any other related duties or projects as assigned by the Line Manager.
General performance standards:
• Perform any other sales duties as may be assigned to you by your superiors from time to time.
General Performance Standards:
• Qualitative Settlement of claims and reserving as per limits authorized by
Management.
• Claim cost Minimization and Enhancement of Company Image through prompt settlement of claims.
• Ability to manage confidential information.
• Ability to work with minimum supervision.
• Ability to collaborate with teams internally to attain customer satisfaction.
Education Including Specialized Training:
• Advanced Diploma/Bachelor Degree in Insurance and Risk Management or related field.
• CII qualifications.
• Computer Literate.
Functional Skills:
• Policy processing.
• Financial Risk identification.
• Data review on Insurance applications and policies.
• Explain company underwriting policies.
Claims Officer Job Vacancy at Strategis Insurance Tanzania
Work Experience:
• Experience in the Insurance industry with at least 2 years.
Key Attributes:
• Excellent interpersonal & communication skills.
• Ability to deal with customers and business partners in a professional manner.
• Ability to make prompt, sound, decisions based upon analysis of complex issues.
• Strong attention to detail.
• High Integrity.
• Ability to maintain direction and professionalism in high-pressure situations.
• Willingness to embrace change and successfully implement new ideas.
• Ability to nurture teamwork toward a common objective.
• Demonstrated ability to work with minimum supervision.
• Proficiency in using Microsoft Office programs such as MS Word, Excel, Power point and Outlook.
• Market Awareness.
• Continuous Innovation.
• Ownership & Commitment.
Mode of Application:
All applications should have names of three official referees with their contact detail. Applications accompanied by professionally prepared CVs, copies of all supporting documents along with a recent passport size photograph should be submitted not later than 14 November 2023 to the following address.
Head of Human Resource and Administration
Strategis Insurance Tanzania Limited
P. O. Box 7893 Dar es Salaam, Tanzania
E-mail: hr@strategis.co.tz
Or delivered to:
Strategis Insurance Tanzania Limited
1st Floor, Masaki Ikon Building Plot no. 1520, Bains Avenue Masaki, Msasani
Peninsular
Note: Only shortlisted candidates will be contacted.
View: Free Downloadable Job Application / Cover Letter Sample