Full Time
Applications have closed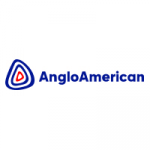 Website Anglo American - South Africa
Anglo American is a global mining company with a portfolio that spans diamonds, platinum, copper, iron ore & more.
Commercial Finance Specialist Job Vacancy at Anglo American
Job Description:
You support site operational leadership team members, by bringing a financial lens to operational decisions. You will also be responsible for:
Performance & Delivery
Planning & Budgeting:
Assist and advise discipline Managers & Superintendents to develop budgets, e.g., by providing insights into financial data and consolidating inputs
Provide business case modelling support for on-site SIB capital, make recommendations on capital expenditure decisions to the disciplines
Support preparation of financial forecasts that includes forward looking risks and opportunities
Risk Management:
Collaborate with discipline to develop risk register, proactively providing financial evaluation (cost/capital) of risk mitigation strategies
Provide discipline-specific financial reports and analysis
Reporting & Controls:
Serve as contact point for financial information & detailed advice for finance discipline teams
Provide discipline-specific financial reports and analysis
Support tracking of discipline financial performance against plan, enriching financial reports with operational commentary discussed with disciplines
Commercial Continuous Improvement:
Identify Commercial improv. opportunities, enabling effective partnering
Support implementation of Commercial improvement initiatives (e.g., dashboard roll-out)
Site Performance Improvement:
Collaborate with discipline management to identify cost improvement opportunities
Prepare in-depth fin. data analysis and business cases to support improvement efforts
Onsite Integration:
Monitor timely/quality GSS and financial CoE delivery towards discipline
Sustainability & Social
Drive delivery the sustainability activities as relevant to discipline and set out in the Life of Asset Plan to improve sustainability performance over time
People & Teams
Support the development of, and ultimately implement, a purpose-led, high-performing culture within the teams that is aligned with the company values, is inclusive and promotes diversity
Compliance
Manage compliance of the teams within work area with external (legislative, regulatory, permitting) local requirements as a minimum level of site performance
This role is in the Finance Department at a band 6 and reports to the Senior Manager Operations Finance. 
Commercial Finance Specialist Job Vacancy at Anglo American – South Africa
Qualifications:
Postgraduate qualification within Business Accounting, Finance, Economics (CIMA / CA)
CA (SA) with +3 years' post articles relevant experience (advantageous)
SAP (advantageous)
Advanced MS Excel and PowerPoint skills
Knowledge and Skills: 
Operational skills
Data, Analytics and Insights
Commercial
Monitoring and improving operational processes.
Medical fitness assessment is required
View: 12 Useful Cover Letter Writing Techniques ( in Brief )
How to Apply: