Full Time
Applications have closed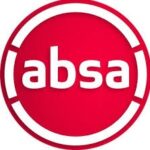 Website ABSA Bank Tanzania Limited
Absa Bank Tanzania Limited, formerly Barclays Bank Tanzania Limited, is a commercial bank in Tanzania and a subsidiary of South Africa-based Absa Group Limited.
Commercial Relationship Manager Job Vacancy at ABSA Bank Tanzania Limited
Commercial Relationship Manager at Absa March, 2023
Bring your possibility to life! Define your career with us
With over 100 years of rich history and strongly positioned as a local bank with regional and international expertise, a career with our family offers the opportunity to be part of this exciting growth journey, to reset our future and shape our destiny as a proudly African group.
My Career Development Portal: Wherever you are in your career, we are here for you. Design your future. Discover leading-edge guidance, tools and support to unlock your potential. You are Absa. You are possibility.
Job Summary
Job Purpose.
• To manage and sustain a portfolio of Business banking customers, building long term relationships founded on efficient and reliable support for their business. This is achieved particularly through quick risk decisions and managing consistency and quality of operational service.
• The primary objective is to maximise risk-adjusted portfolio contribution.
• The jobholder will be responsible for business development both with new customers and with existing customers where they are expected to increase "wallet share".
View also: Retail MI Intern Job Vacancy at ABSA Bank Tanzania Limited
Job Description
Customer relationship management: Relationship Management and Client Solutioning, Develop, manage and retain a portfolio of clients by building strong and sustainable relationships | Sales: Sell solutions using a diagnostic approach and by using an in-depth understanding of client needs and/ or industry to form a holistic view of the clients business, | Client management: Create and maintain an annual Client Management Plan, including input form product/sector specialists and credit analysts. | People & Performance: Owning & Deliver on all performance targets for the allocated portfolio of external sales activities | : | : | : | :
Commercial Relationship Manager Job Vacancy at ABSA Bank Tanzania Limited
Education
Bachelor`s Degrees and Advanced Diplomas: Business, Commerce and Management Studies (Required)
Locations:
Absa House – ABT
Deadline:
2023-03-15