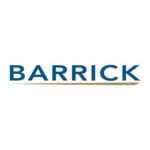 Website Barrick – Bulyanhulu Gold Mine LTD
Bulyanhulu is a narrow-vein gold mine containing gold, silver and copper mineralisation in sulphides.
Community Liaison Officer Job Vacancy at Barrick – Bulyanhulu Gold Mine LTD
JOB ADVERT –    COMMUNITY LIAISON AND GRIEVANCE MANAGEMENT
                              OFFICER (01 VACANCY)
Position Description
The Bulyanhulu Team is seeking to recruit a Liaison and Grievance Management Officer to join and grow their team. You will be expected to align to the Barrick DNA and to operate within our mining assets with our best people teams. You will contribute on a practical note to ensure activities in the Social and Environment Department are effectively planned and undertaken in a safe and cost effective manner to achieve targets in accordance to BGML Mining Safety Standards, Policies and Procedures and ensure daily targets are met.
Duration: Permanent
Responsibilities:
Ensure that all complaints are received, recorded, investigated   and actioned/resolved  in accordance with Barrick policies and procedures
Be the first point of contact for and take ownership of the end-to-end investigation and resolution of complaints and concerns from the communities around the mine.
 Co-ordinate and support other departments and investigation officers for Stage1, Stage 2 and above, in accordance with Barrick policies and procedures.
Update the grievance register in accordance with the company grievances mechanism Procedures
Communicate effectively and ensure all complaints are acknowledged timely and customers are kept informed from the beginning to completion of the complaint management process
Collaborate with team members to ensure clients complaints are managed and resolved effectively and efficiently.
Provide reports on all stages of the complaints handling process to the Supervisor and HOD as requested, including year-end reporting.
Record and manage customer feedback (where a complaint is not raised) to ensure this is shared with other parts of the organization to inform policy and process changes
Provide support on all stages of both the internal and external complaints process
Liaise with any Developments or contractor company implicated in any grievances for resolution process.
Conducting internal and external grievance mechanism awareness training to all relevant stakeholders around the mine.
Ensure all grievances received are addressed/closed out timely
Develop, maintain and update the Stakeholder Engagement Plan (external and internal stakeholders) as per Company Standard
Develop, maintain and update management and monitoring systems for activities
Serve as liaison between the BGML and the community
Respond and/or document community questions, requests, and complaints and serve as a liaison between the Company and community to resolve issues; provide direction or solutions upon contact as appropriate.
Identify community issues and problems; determine and evaluate alternative courses of action to resolve or mitigate such issues and problems.
Represent the Company to community groups and citizens; explain and interpret the Company's purposes, programs, policies, and goals.
Coordinate activities such as community engagement, mediation, and consensus problem-solving; facilitate neighbor-to-neighbor or one-to-one communications/interactions.
Make presentations to community groups; represent the Social Department when necessary at the village government meetings.
Present to the Social team the status of community issues and community activities
Liaison with local government, groups and organizations, and interested individuals in community project implementation.
Update preparedness plan contacts biannually
Manage challenging behaviors/hostility from the client
Contribute to a safe and effective working environment
Adhere to all company policies and procedures
Attend stakeholder/customer meetings when required
Community Liaison Officer Job Vacancy at Barrick – Bulyanhulu Gold Mine LTD
Qualification requirements: 
Diploma/Degree in Social Studies/Community Relations or related field.
Knowledge on grievances or conflict resolution will be an added advantage.
 Self-Driving with valid Tanzanian driving Licences'(Mandatory)
Skills / knowledge requirements:
Good Communication skills
Excellent Interpersonal Skills
Ability to prioritize work on own initiative
Computer Literacy-Knowledge on basic MS Office applications – Outlook, Excel and Word in etc.
Ability to work under pressure
Strong analytical and problem solving skills
Ability to quickly understand situations and address them appropriately and in a manner that is accepted by community members or any stakeholder
Experience and competencies needed:
A minimum of 2 years' experience in community development role in a mining or related environment
At least 2-3 years driving experience with no accident records (Manual Vehicle)