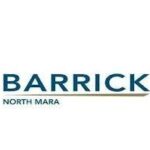 Website Barrick – North Mara Gold Mine LTD
The North Mara gold mine is located in north-west Tanzania in the Tarime district of the Mara region.
Community Relation Superintendent Job Vacancy at Barrick – North Mara Gold Mine LTD
Tarime, Mara Region, Tanzania, United Republic of
Job Description
Responsibilities
Department Management
Provide leadership, oversight, management and support for the functional areas of the Community Relations Section (Community Engagement, Community Development, Communications, Government and Civil Society Relations, Local Content and CR Administration)
Promote and implement the mine's CR strategy, policies and standards
Ensure that community development initiatives are sustainable and based on a clearly spelled out objective and linked to the business case
Lead the roll out of the  Barrick Gold CR Management System at North Mara Gold Mine
Manage the Section budget and financial recording keeping.
Oversee reporting and performance management.
Develop appropriate systems to monitor, evaluate and communicate the activities of the CR department
Internal Collaboration
Act as a key member of the site management team
Ensure effective communication and understanding of how CR issues and programmes align with mine and company operations and priorities
Collaboration with other departments to pursue both company and community interests by

Identifying and addressing social impacts and opportunities to local communities from the mine's activities
Identifying and addressing social risks and opportunities to the business
Ensuring strategic alignment and sustainability of north mara gold mine community engagement and development programs
Ensuring the CR Section can meet overall business objectives
see also: Community Engagement Officers Job Vacancies at National Youth Information Centre (NICE)
Community Relation Superintendent Job Vacancy at Barrick – North Mara Gold Mine LTD
External Stakeholder Relations
Liaise with key external stakeholders, including local government authorities, civil society , media and traditional community leaders
For the mine's external relations generally, help envision, initiate ideas, provide direction and take corrective action as required
Partner with suitable organizations in order to address the real, long term development needs of the local communities
Team Development
Attract, develop and retain a highly effective CR team
Ensure employees achieve their full potential through mentoring and training
Work closely with consultants and external expertise as required
Contribute to strengthening of the CR function within Barrick Gold
Define performance objectives for each team member including individual development plans
Demonstrate and coach teamwork
Qualification requirements
Minimum Bachelor's degree in sociology, economics, community development, regional planning, negotiation and conflict resolution or related discipline
Post-graduate qualification highly desirable
Excellent cross-cultural communication skills
Experience and Competencies needed
More than 5 years in managerial experience dealing with extractive industry external/ community relations or similar in a developing country
Solid understanding of best practice in corporate social responsibility, including resettlement
Specific expertise in one or more of the following: rural development, communications, government relations or interest-based negotiation/ mediation
Professional level fluency in written and spoken English
Strong computer skills
About Us
Our mission is to be the world's most valued gold and copper mining business. We are committed to partnering with our host countries and communities to transform their natural resources into tangible benefits and mutual prosperity.
With operating mines and projects in 18 countries, Barrick's highly diversified workforce is drawn almost entirely from our host nations and equipped with world-class skills. We set the gold standard in sustainability by embedding environmental, social and economic considerations into all of our business decisions.
The company's shares trade on the New York Stock Exchange under the symbol GOLD and on the Toronto Stock Exchange under the symbol ABX. Learn more at www.barrick.com or follow us on LinkedIn.