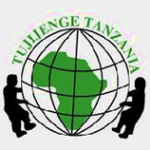 Website Tujijenge Tanzania
Tujijenge Tanzania was set up by Tujijenge Afrika, with the vision of being a leader in the provision of caring, customer focused financial services
Company Secretary Cum Legal Head Job Vacancy at Tujijenge Tanzania
Tujijenge Tanzania's mission is to improve the quality of life for families in Tanzania through the provision of microfinance. We are a microfinance organisation, offering products through group and individual lending, targeting micro and small enterprises.
Tujijenge Tanzania was set up by Tujijenge Afrika, with the vision of being a leader in the provision of caring, customer focused financial services, and with the core values of transparency, integrity, sustainability, respect, teamwork, and empowerment. We are committed to positively influence the lives of our members, with customer focused financial services that impact them individually as well as their enterprises and the wider community.
We believe that the need for microfinance services in Africa can only be met if they are financial sustainable. To achieve this, our shareholding structure includes individuals and corporate shareholders such as Oikocredit and Progression Eastern Africa Microfinance Equity Fund.
From beginning operations in July 2006, we are currently operating through a network of five branches, of which three are in Dar es Salaam (including our headquarters), one in Mara. and one in Mwanza.
Company Secretary Cum Legal Head Job Vacancy at Tujijenge Tanzania
WE ARE HIRING!
Position: COMPANY SECRETARY CUM LEGAL HEAD
COMPANY SECRETARY ROLE :
• Ensure of preparation General Meetings, Board and Committee meetings
• Required to draft notices and putting together other documents to be considered at the meetings
• Review minutes of meeting and ensuring same are properly documented in the minute book.
• Monitoring of deliverables with the concerned departments and ensuring that deadlines are met.
• Ensuring that expected deliverables arising from the meeting is circulated within one week after
the meeting.
• Assisting the departments with the Continuous and strict compliance with good corporate governance policies as instructed by regulators.
See Also: Legal Officer Job Vacancy at Aga Khan Education Service, Tanzania (AKES)
HEAD OF LEGAL ROLE :
• Draft and review of loan documentations
• Appearance and defence incourts on behalf of the Company.
• Ensuring legal compliance with loan documentations before disbursing
• Liaising with external solicitors as regards the Banks' exposure, securities, and collaterals
• Drafting and preparing petitions, reviewing court processes, and ensuring that same adequately protects the Bank.
QUALIFICATIONS:
• A Bachelor's degree in law – LLB
• Post graduate diploma with Law school certification
• 5-year work experience of which 2 years in Management Level
• Strong knowledge of Legal services and Risk Management;
• Policy Development, Regulatory Compliance,
• Contract Negotiations Skills; Good Drafting Skills; and. Good Communication Skills, Leadership and Management Skills
How to Apply :
Read: Avoid having this 'red flag' on your CV
SEND YOUR CV ON OR BEFORE 23/02/2023

TO: hr@tujijenge.or.tz
(Please include "COMPANY SECRETARY CUM LEGAL HEAD" as mail subject)