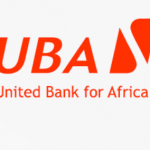 Website United Bank of Africa (UBA)
UBA is Africa's best and most resilient banking group with operations in 20 African countries and offices in three global financial centers.
 Compliance Officer Job Vacancy at United Bank of Africa (UBA)
POSITION: Compliance Officer
Location: Head Office
QUALIFICATION & EXPERIENCE
Education: Bachelors Degree
Minimum 3 years' experience in auditing, compliance and operations.
KNOWLEDGE & SKILLS
Good understanding of banking products & processes/procedures
Compliance
Auditing
Local Financial regulatory laws

Skill/Competencies

Report writing/Investigation skill Good customer service disposition Team Player
Strong oral & written skills
Integrity
KEY PERFORMANCE INDICATORS
Effectiveness at reviewing tracking all regulatory returns
Efficiency at collecting and consolidating all periodic exceptions reports.
Effectiveness at monitoring individual and corporate accounts. Effectiveness at following up with Account Officers to regularize exceptions noted.
Customer satisfaction index % infraction to statutory regulations
View also: Head of Operational Risk and Credit Governance Job Vacancy at ABSA Bank Tanzania Limited
Compliance Officer Job Vacancy at United Bank of Africa (UBA)
ROLES & RESPONSIBILITIES
Monitor customer account daily and give special report of excess amount that exceed the statutory limit for individual and corporate bodies in line with the local financial regulatory rules
Monitor and detect unusual and potentially suspicious transactions and make report to Local regulatory bodies
Collect and Consolidate monthly achievement of all Audit & Compliance Managers for compliance review
Collate and consolidate weekly Exceptions Reports from all branches Conduct spot checks on business offices, track compliance to Regulatory Requirements and ensure strict compliance with the bank's and statutory compliance processes
Carry out post-rendition review of statutory returns (i.e., Semi- Annually, Quarterly, Monthly, Fortnightly, Daily and Weekly Interest Rate Report) for Completeness, Accuracy, Timeliness and Validity.
HOW TO APPLY
Read Also: The Top 13 Modern CV Secrets
Qualified candidates MUST send their CV & Cover Letter attached with all academic certificates.
All applications MUST be sent electronically through: Email: recruitment.tanzania@ubagroup.com
Email subject line should read: COMPLIANCE OFFICER : MARCH ,2023
DEADLINE: 14th MARCH 2023
Read Also: The Top 13 Modern CV Secret