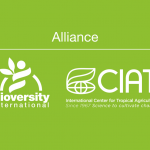 Website CIAT/ Bioversity International
An Alliance of Bioversity International and CIAT to harness agricultural biodiversity and sustainably transform food systems to improve people's lives.
Consultant – Agri-Food Systems Fresh initiative ( Tanzania) Vacancy at CIAT/ Bioversity International
CONSULTANT – AGRI-FOOD SYSTEMS FRESH INITIATIVE – TANZANIA
The Organization
The Alliance of Bioversity International and the International Center for Tropical Agriculture (CIAT) delivers research-based solutions that harness agricultural biodiversity and sustainably transform food systems to improve people's lives. Alliance solutions address the global crises of malnutrition, climate change, biodiversity loss, and environmental degradation.
With novel partnerships, the Alliance generates evidence and mainstreams innovations to transform food systems and landscapes so that they sustain the planet, drive prosperity, and nourish people in a climate crisis.
The Alliance is part of CGIAR, a global research partnership for a food-secure future.
About the position
The Consultant will be based in Arusha Tanzania and will support the Africa team in Tanzania with trans disciplinary project/research design, implementation, and coordination. The position will support research within the OneCGIAR initiative on FRuit and vEgetables for Sustainable Healthy Diets (FRESH) in Tanzania, esp. WP1 on Consumer Behavior, but also WP2 on Biodiversity, genetic innovation and seeds systems; and WP5 on food environments; and keeping opportunities open to collaborate WP6 on strengthening capacity and enabling environments.
Responsibilities
Familiarize and liaise with the different FRESH partners i.e., CGIAR, academia, development, and government sector in ensuring the FRESH activities are implemented in a participative and inclusive manner
In collaboration with colleagues and partners, oversee from the Alliance side implementation of FRESH activities and contribute input on work-plan update basing on on-ground progress for Tanzania 2022 and beyond
Be the local contact to ensure implementer of LoAs set between Alliance and partners within Tanzania under the framework of FRESH
Actively contribute to data mapping, compilation and analysis focusing on areas of interest for the alliance but also crucial for FRESH such as fruits and vegetable species availability, utilization and conservation.
Where necessary, supervise/develop study protocols and oversee research implementation (including logistics such as hiring/supervising enumerators, field workers, ethical clearances, etc.)
Lead development of in-country technical reports and share with Alliance Tanzania contact person on monthly basis
Mentor and provide support supervision students to publish findings and ensure timely completion of tasks
Contribute to publishing research results for different audiences: international peer-reviewed journals with impact factor, policy briefs, fact sheets, info notes, blogs
Keep an eye on the developments within the other countries of FRESH (Sri Lanka, Philippines, Benin) and be aware of the linkages to other initiatives active in Tanzania
Contribute to other organizational and programmatic activities as and when required
Consultant – Agri-Food Systems Fresh initiative ( Tanzania) Vacancy at CIAT/ Bioversity International
Requirements
Minimum of MSc with at least 2 years post-MSc experience in agricultural sciences and/or nutrition, with strong knowledge and interest in the other discipline; expertise in development and capacity building; strong ability to think across different disciplines
Previous experience in an international working environment is desired
Experience in data collection, data analysis (SPSS, STATA, or R)
Demonstrated ability to work with a high degree of independence within assigned areas, complemented by sound judgment and initiative, flexibility, and adaptability
Excellent analytical and synthesizing skills; ability to think and write clearly and concisely on scientific documents and research proposals
Significant experience implementing research projects around food systems for healthy diets
Track record of publications in international peer-reviewed journals with impact factor
Experience living in a rural community in a developing country is a plus
Ability to interpret and present analytical results and write reports
Good communication skills and command of English and Swahili
Excellent team player, self-motivated and independent problem solver
Ability to travel for extended periods in the implementation of the work
Benefits
Terms of employment
This is a locally recruited 3-month consultancy position.
Applications
Applicants are invited to visit https://alliancebioversityciat.org/careersto get full details of the position and to submit their applications which should include letter of application, CV and names/contacts of at least three professional referees. Applications should cite reference number ABC-UG-021 Consultant – Agri-Food Systems Fresh Initiative – Tanzania as the position applied for.  Applications should be saved as one document using the candidate's last name, first name for ease of sorting. Please note that only shortlisted candidates will be contacted.
The Alliance does not charge a fee at any stage of the recruitment process (application, interview meeting, processing, or training). The Alliance also does not concern itself with information on applicants' bank accounts.
Closing date for applications: 16th September 2022
We invite you to learn more about us at: 
http://alliancebioversityciat.org