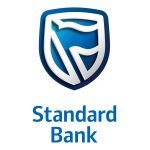 Website Standard Bank
Standard Bank Group Limited is a major South African bank and financial services group.
Consultant, Cash (Level 1) Job Vacancy at Standard Bank
JOB DESCRIPTION
To take demand from walk-in customers for any cash related matters (e.g., teller, forex, ATM, etc.) whilst forming an accurate assessment and understanding of that demand in order to act on it in a manner that consistently delivers what matters to the customer within the parameters of the bank's financial offerings.
QUALIFICATIONS
Minimum Qualifications
Secondary/High school/A levels/Matric
National Certificate (NQF5)
Experience
Branch Operations
3-4 years Previous branch banking experience, understanding the bank's laid-down policies and procedures related to telling / frontline support; foreign exchange; bulk cash and ATMs.
Familiar with the legal aspects regarding cheques and cash handling.
Knowledge of the functions of other departments within the branch.
ADDITIONAL INFORMATION
Behavioural Competencies
Generating Ideas
Exploring Possibilities
Providing Insights
Adopting Practical Approaches
Examining Information
Consultant, Cash (Level 1) Job Vacancy at Standard Bank
Technical Competencies
Banking Process & Procedures
Application & Submission Verification (Business Banking)
Customer Acceptance & Review (Consumer Banking)
Customer Understanding ( Consumer Banking)
Product Knowledge (Consumer Banking)