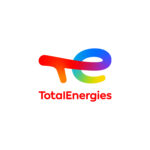 Website TotalEnergies
TotalEnergies is a multi-energy company.
JOHANNESBURG-BIERMANN AV(ZAF)
Job Description
General Activities
•    Implement the security policy defined by the Country Chair;
•    Act as the CSO for South Africa
•    Assess security risks and controls that the appropriate security measures have been deployed to protect people, facilities, fleet and information assets;
•    Check the consistency of security measures implemented by the LBUs;
•    Locally apply security reference materials in conjunction with the LBUs in the country;
•    Design and implement a consolidated country POB ensuring that POBs are continuously updated by LBUs;
•    Ensure that LBU's have developed security plans
•    Create a country security plan
•    Provide advice and assistance to LBUs in order to define the appropriate security level (posture) and to deal with emergency situations;
•    Report to the GM: HSSE, Country Chair and the Regional Security Delegate any security information that could affect Group activities in the country;
•    Regularly communicate to the Regional Security Delegate all information gathered on the local security situation, consult him for advice and expertise, as and when required, and keep him informed of all local security developments.
•    Ensure a proper reporting of all security incidents and ensure the proper dissemination of experience feedback sheets (REX);
•    Oversight or direct involvement in investigations related to security matters.
•    Develop and submit to the Country Chair a multi-year security action plan
•    Make the Group's security standards known in the entities and ensure that they are applied,
•    Ensure the implementation and follow-up of action plans and recommendations
•    Provide an activity to analyze the security situation of countries and capture weak signals on a daily basis,
•    Defining LBU specific Crisis plans with security scenarios
•    Coordinate and support LBU managers in setting up and conducting crisis exercises.
•    Advising CMC director or IMT Officer of security related matters during crisis
•    Management of security requirements for Expatriates and visitors to South Africa.
•    Management of VIP's and special events.
•    Contribute to the achievement of the HSSE roadmap.
•    Any other reasonable request from the GM: HSSE
Country Security Officer Job Vacancy at TotalEnergies
Advising and training
•    To develop and present Security Training
•    To guide and advise Country Chair, MANCOM,TMSA Divisional Management, MD's in AFA on changes to legislation, impact on the organization and change in security postures
•    To manage continuous improvement of the TotalEnergies South Africa HSSE Management Systems and set up a security awareness within the Organization.
•    To recommend, consult and verify competency/approval status of security consultants for requirements in consultation with purchasing.
Communication/ Liaison
•    Daily informal reports on crime related issues where necessary
•    Weekly reports on progress
•    Monthly report on companywide security stats.
Context and environment
To develop and implement company policies and procedures on Security management matters in line with Total approved Management Systems and other business management initiatives.
To co-ordinate and measure company compliance and performance in terms of the Management System implementation.
To promote and develop security skills and knowledge for all TSA and NBE staff, One Country personnel and in particular those of the HSE line managers and staff
Key Performance Areas: Security related KPI's, and management of security contactors
To ensure the consistent quality of audit reports and related findings.
To manage Security aspects to achieve and maintain the highest standards and specifications, leading to improved performance.
To ensure the consistent quality of audit reports and monitor corrective action programs related findings.
Key Performance Areas: All Security KPI's and Objectives
Candidate profile
Successful completion of courses related to Security Management Systems and Practices, and HSEQ legislation applicable to function requirements
Minimum of B-Degree in Risk management or related field
CSMP Certification is advantageous
A minimum of ten years' experience in the Corporate Security industry.
A military or police background with a minimum of 5 years' experience on Officer level.
Knowledge and understanding of company policies and procedures. Knowledge and understanding of Security legislation, governance frameworks and applicable charters.
French as a spoken language is advantageous
English is the working language. Valid code 08 driver's license
Region, department, area
South Africa
Employment type
Regular position
Experience level required
Minimum 10 years
Branch
Marketing & Services
About us / company profile
 Give your best to better energy and make the commitment with Total. With over 500-plus professions in 130 countries, we offer high safety and environmental
standards, strong ethical values, an innovation culture and wide-ranging career development. Be part of the global team whose mission is already shared by
100,000 employees: to make energy better each and every day.