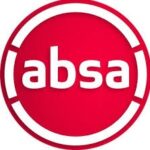 Website ABSA Bank Tanzania Limited
Absa Bank Tanzania Limited, formerly Barclays Bank Tanzania Limited, is a commercial bank in Tanzania and a subsidiary of South Africa-based Absa Group Limited.
Bring your possibility to life! Define your career with us
With over 100 years of rich history and strongly positioned as a local bank with regional and international expertise, a career with our family offers the opportunity to be part of this exciting growth journey, to reset our future and shape our destiny as a proudly African group.
My Career Development Portal: Wherever you are in your career, we are here for you. Design your future. Discover leading-edge guidance, tools and support to unlock your potential. You are Absa. You are possibility.
Job Summary
To drive and deliver exceptional operations business performance, through the provision of efficient business management, powerful leadership, team development and achievement of operational rigour excellence in branches with up to 25 staff members or branches with single customer categories.
• To ensure robustness of controls in branches by performing controls activities as required
• To provide branch Customer Service and resolve customer complaints
• Actively be part of and play a part in the TRANSFORM programme.
Job Description
Main accountabilities

Sales:

20%

Building relationships with existing customers in order to pro-actively anticipate and address future customer needs and identify sales opportunities.
Cross-sell appropriate customer needs related products face to face
Undertake customer servicing initiatives/requirements for face-to-face customers to pre-determined service standards
Complete follow-up paperwork and undertake administration activities to ensure effective, efficient, and compliant operation of the branch.
Assist customers in completion of Bank stationary, forms etc.
Introduce customers to appropriate product/segment specialists
Undertake in-branch marketing, special campaigns, promotions etc
Deal with handling complaints in the Banking Hall
Support the Branch Manager in undertaking community engagement activities to build Absa' business profile in the local market.
Review merchandising – general Banking Hall appearance, displays, cleanliness, tidiness etc.
Works to achieve sales and service targets
Maintain statistics and monitor progress of target reporting
Ensure customer on boarding process is adhered to as per the procedure.
Delivering an individual assigned financial target on local business
Account Opening, Account Maintenance, Loan Processing, Cheque book ordering, customer complaints – Branch Maker (Sybrin)
Issuing of ATM Card Pins or cards as advised by the Branch Manager

Business Management 5%

Maintain statistics and monitor progress of target reporting.

Customer service:

60%

Where customers request to deal directly with the branch manager, the branch manager     takes ownership of the query/complaint resolution process.
Conduct monthly query and complaint trend analysis and create action plans to prevent recurring issues.
Ensure all customer contact points in the branch, including equipment (PC's, printers, notes counters, etc.) are of the highest service standard.
Through effective banking hall management ensure that customers are directed to the most appropriate service delivery channel to meet their need e.g. cashiers, drop boxes etc.
Manage remote and manual authorisations, by assigning responsibility for authorisers, and personally authorising such transactions, to ensure efficient counter service.
Interact regularly with internal service providers (e.g. Operations, KYC Helpdesk) to ensure fast and efficient service to customers.
Monitor customer service through Q- matic ensuring that cashiers, personal bankers and enquiries service points are manned at all times.

Administration: 5%

Systems administration (user maintenance)
Provide feedback on the performance or service delivery of external service providers (such as courier service, cleaning service etc) to the area manager and head office sourcing, to assist them with future contracts.

Contribution  to  the  team 10%

Provide cover for Branch Operations Manager/ Branch Operations Team Leader.
Provide honest, direct and constructive feedback to others.
Deputize for Branch Ops manager/Team leader if required.
Share knowledge experience and best practice with team members and other branch managers.

Risk and Control Objective

In the event of major issues in the business unit, act as crisis coordinator and allocate tasks to the crisis teams.
Review the risk and compliance profiles of the business unit on a regular basis and provide consultative support to the Managing Director on changes that are required to rebalance risk and reward where required.
Understanding of own role in the end-to-end processes in which you play a part, including applicable risks and controls.
Adhere to Absa's policies and procedures applicable to own role, demonstrating sound judgment and responsible risk management.
Keep up to date on all regulatory changes and have the ability to articulate the impact to the Business, be well informed on the industry thinking.
All mandatory training completed to deadline.
Technical skills/competencies
People Management
Communication and Presentation
Business Management
Performance Management
Resource Management
Cultural and Change Management
Planning
PC SkillsCustomer Experience Executive – Alpha House Job Vacancy at ABSA Bank Tanzania Limited

Knowledge, Expertise and experiences

Essential

In-depth understanding of technical support systems e.g. Brains, Winfos
Understanding of Absa Tanzania retail strategy, COO strategy, operating structure and interface with other functions
Good understanding of Risk policies and procedures
Good understanding of group structure and interfaces with other functions
Detailed understanding of people policies and procedures
Formal training required for branch managers:
Resource management
Brand and Leadership Development
Performance Management
Team building
DC&G
Recruitment Skills
PD Team Leader
Sales management
Time Management
Graduate or relevant experience to compensate
Excellent experience in operations
People Management
Detailed knowledge of banks policies and procedures
Cash Management

Key issues over the next 12 – 24 months

Champion branch Customer Service
Provide cover to the Branch Operations Team Leader when required

Additional criteria qualities

Passion for the branch performance
Honesty and integrity
Decisiveness
Take responsibility for personal development

Absa Values

Absa Values and Behaviours represent the set of standards which governs the actions of all of us who work for the bank and against which the performance of every one of us in Absa are being assessed and rewarded:

I drive high performance to achieve sustainable results
I'm obsessed with customer
I have an African heartbeat
I believe our people are our strengths
Education
Further Education and Training Certificate (FETC): Business, Commerce and Management Studies (Required)