Full Time
Applications have closed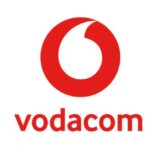 Website Vodacom Tanzania Plc
Vodacom Tanzania Limited is Tanzania's leading cellular network company.
Job Description
Role Purpose & Responsibilities
Role purpose:
The Analyst is responsible for:
Collecting, manipulating and studying data to reveal ways to improve the business, this also include conducting full lifecycle analysis and translating stakeholders requirements into reporting deliverables
Ensuring that the data repositories produce consistent and can be reusable
Work with a good number of stakeholders at all bands and cross functionally
Key accountabilities and decision ownership:
Identify and interpret patterns and trends, assess data quality and eliminate irrelevant data. During the research, the analyst might seek out experts in the area related to the situation to learn more about it and potential solutions. The analyst might also request the assistance of other data analysts.
Collect and manage data using a variety of methods, such as data mining and hardcopy or electronic documentation, to improve and/or expand database info.
Make recommendations about the methods a company should use to collect, analyze and manage data to improve data quality and the efficiency of data systems.
Communicate the results of the analysis as a comprehensive report to decision makers and others affected by the results.
Manage consolidated operational reporting for Customer Service departments and each section's performance.
Manage daily dashboard
Tracking and managing all initiatives and challenges across all the sections
Locate and define new process improvement opportunities ( as the analysis may trigger process reviews)
To actively contribute to the delivery of an effective process of capturing robust customer queries via NPS and TNPS in order to provide thorough quantitative and qualitative insights into products & services  and therefore improve customer experience
Customer Operations Reporting Specialist Job Vacancy at Vodacom Tanzania Plc
Core competencies, knowledge, qualification and experience
3 years relevant experience (Research & Analytics, Marketing Customer Service Operations).
Degree / Diploma and / relevant experience
Demonstrates high levels of customer ownership and accountability by bringing the customer's experience into every decision.
Takes accountability for identifying & addressing service issues.
Seek simple solutions & remove unnecessary complexity to deliver the most efficient & cost effective solution.
Able to manage a diverse workload and bring new thinking to existing ways of doing things.
Able to share ideas, skills and knowledge with colleagues.
Interpersonal skills, enthusiastic and with great attention to detail.
Ability to work and manage in an ambiguous/changing environment
Proactive, self-motivated, ability to work independently.
View also: Visa Assistant Job Vacancy at the US Embassy Dar es Salaam – TZS 24.9M Per Year
Customer Operations Reporting Specialist Job Vacancy at Vodacom Tanzania Plc
Skills
Dynamic Prioritisation and Multi Tasking
Forecasting
Influencing
Business Partnering
Change and Adaptability
Coaching and Mentoring
Communication
Continuous Improvement
Digital Enablement
Customer Service /Resolution
External trends and insights
Relationship and Stakeholder Management
People Development
Complexity Management
Data Analytics and Insights
Strategy Execution
Dynamic Prioritisation and Multi-tasking
Ownership
Resilience
Expert Advice
Financial Analysis
Customer Centricity
Not a perfect fit?
Worried that you don't meet all the desired criteria exactly? At Vodafone we are passionate about Inclusion for All and creating a workplace where everyone can thrive, whatever their personal or professional background. If you're excited about this role but your experience doesn't align exactly with every part of the job description, we encourage you to apply as you may be the right candidate for this role or another role, and our recruitment team can help you see how your skills fit in.

How to Apply: