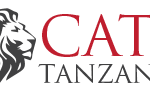 Website Cats Group Tanzania
Computer support and services in Dar es Salaam, Tanzania
Customer Relations Officer Job Vacancy at Cats Group Tanzania
Job Overview
Customer Relations Officer
Job Description
Develop and maintain excellent relations with new and existing customers resulting in increased levels of customers retention,this is to be achieved through proactive and reactive communication with all our customers.
Interact with customers to provide and process information in response to inquiries concerns and requests about product and services .
Develop and maintain excellent relations for retention with clients who have either expressed a wish to cancel their services with us or whose recent account activity indicates that they may be considering cancellation of services.
Maintain excellent knowledge of our portfolio of products and services in order to understand customers needs.
Work closely with our sales and support team to assist client in trouble shooting and identifying usage issues.
Work closely with our support team to assure all the trouble tickets have been resolved and followup with customers after resolving their issues.
Respond to incoming request for cancellation of service and pursue our customers to remain with us .
Keep track of customer usage through the software we use and pursue clients to upgrade according to their needs and usage.
Proactively contact customers who are identified at a risk of cancellation and use every opportunity to retain these customers.
Identify opportunities to turn dissatisfied customers into happy customers .
Document customers outcome to add to our knowledge of reasons why customers choose to cancel their services with us.
Identify new business practices that could be introduced or suggest modifications to existing practices that could reduce the risk of customer cancellation.
Responsible for conceptualizing and managing a diverse range of customer retention campaigns and initiatives in line with marketing executive.
This includes idea generation and exploration,preparing and presenting proposals,overseeing the creative and production process and championing successful execution.
Conduct market research and competitor analysis.
Identify sale leads through established relationship and communicate effectively to our sales team
Get testimonials from our customers and their authorizations to publish them.
Deal directly with customers either by telephone,electronically or face to face .
Respond promptly to customers inquiries.
Handle and resolve customers complaints .
Obtain and evaluate all relevant information to handle inquires and complaints .
Perform customer verification.
Manage customers account
Keep records of customer interactions and transactions.
Records details of inquires,comments and complains.
Record details of actions taken.
Communicate and coordinate with internal departments.
Interested candidates can share their CVs to the email address: verian@cats-net.co.tz