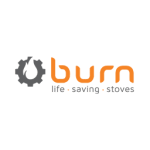 Website BURN Manufacturing
BURN employs over 1,000 people, more than 50% of whom are women. BURN cookstoves are designed and produced in Kenya and then distributed across the globe.
Customer Service Manager – Tanzania Job Vacancy at BURN Manufacturing

About the role
Burn is looking for a Customer Service Manager in Tanzania who will be responsible for the creation and maintenance of a world-class Aftersales Service at BURN, encompassing the entire customer journey from initial purchase to repurchase and cross-purchase.
The individual will serve as a lead resource person and trainer for Carbon projects and establishing customer care solutions in new markets, considering market age, sales volumes, and failure data.
Duties and Responsibilities
Create the systems, procedures, and attitude to bring up BURN's Aftersales Service at a world-class level.
Be the person responsible for the tail-end of Burn's customer journey, from 1st purchase to repurchase and cross-purchase.
Be the key manager, skills developer, recruiter, analyst, technical expert, and problem solver for Burn's customer care centres.
Coordinate with Operations and Commercial departments to deploy service centres to key areas based on customer feedback.
Be the conduit between After Sales and other departments at BURN, ensuring that staff understand After Sales and that After Sales understands other departments.
Ensure customer data is verified, protected, updated, and maintained in BURN's carbon database via CRMs and any other such solutions the organization ends up utilizing.
Manage and continuously improve & expand BURN's aftersales service portfolio and channels throughout the country.
Create systems for defining, tracking, reporting & improving KPIs on cost-effectiveness e.g., cost/case resolution, cost/NPS point, cost/call, etc.
Coordinate with the Carbon department in conducting required data quality audits (QA/QC) post-distribution during project implementation from distribution to issuance to ensure compliance with Carbon standards.
Create systems for defining, tracking, reporting, achievement & improving KPIs e.g., verification rate, NPS, CES, CSAT, FRT, AHT, etc.
Be the lead resource person and trainer for Executives in Carbon projects monitoring in-country and overseas among other such needs with some of the expected outcomes being, training reports, supporting documentation, remote calls evidence, monitoring reports, etc.
Create procedures and criteria for establishing customer care solutions (systems, processes, people, centres) in new markets with consideration of the age of the market from 1st date of distribution, volumes of sales both historical and projected, M&E data on failures, etc.
Customer Service Manager – Tanzania Job Vacancy at BURN Manufacturing
Skills and Experience
3-5 years of experience in aftersales handling a team of at least 15 people.
Previous experience in leading a Contact Center
Experience or training in data analysis and visualization.
A proven doer and problem solver.
Degree in Business Management, Customer Care Management, Marketing, or similar.
Language Swahili and English speaking a MUST
                                                 Qualified Female Candidates encouraged to Apply
BURN does not charge a fee at any stage of the recruitment process (application, interview, meeting, processing, training, or any other fees).
How to Apply :
Read : Why it is Important to always Update your CV to Match the Job Description.